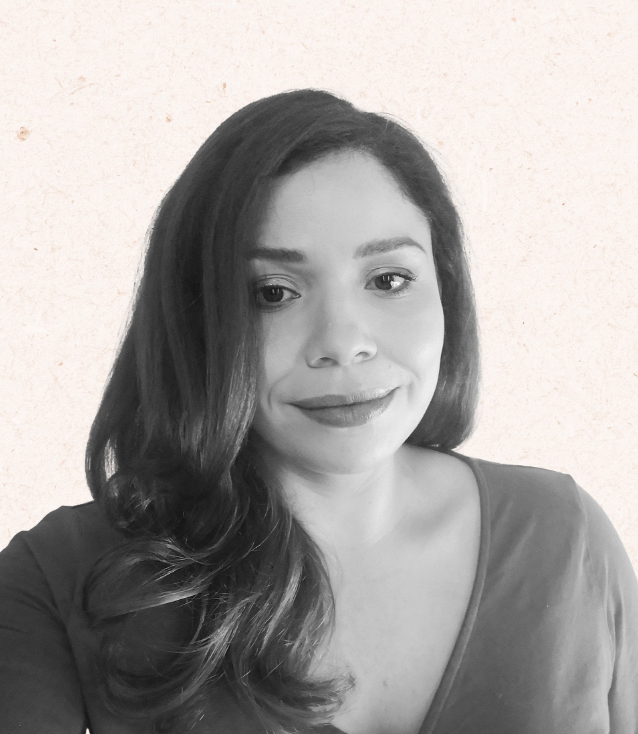 Gabriella Figueredo
VISUAL DESIGNER
Mortagne
au perche
UI DESIGN & BRANDING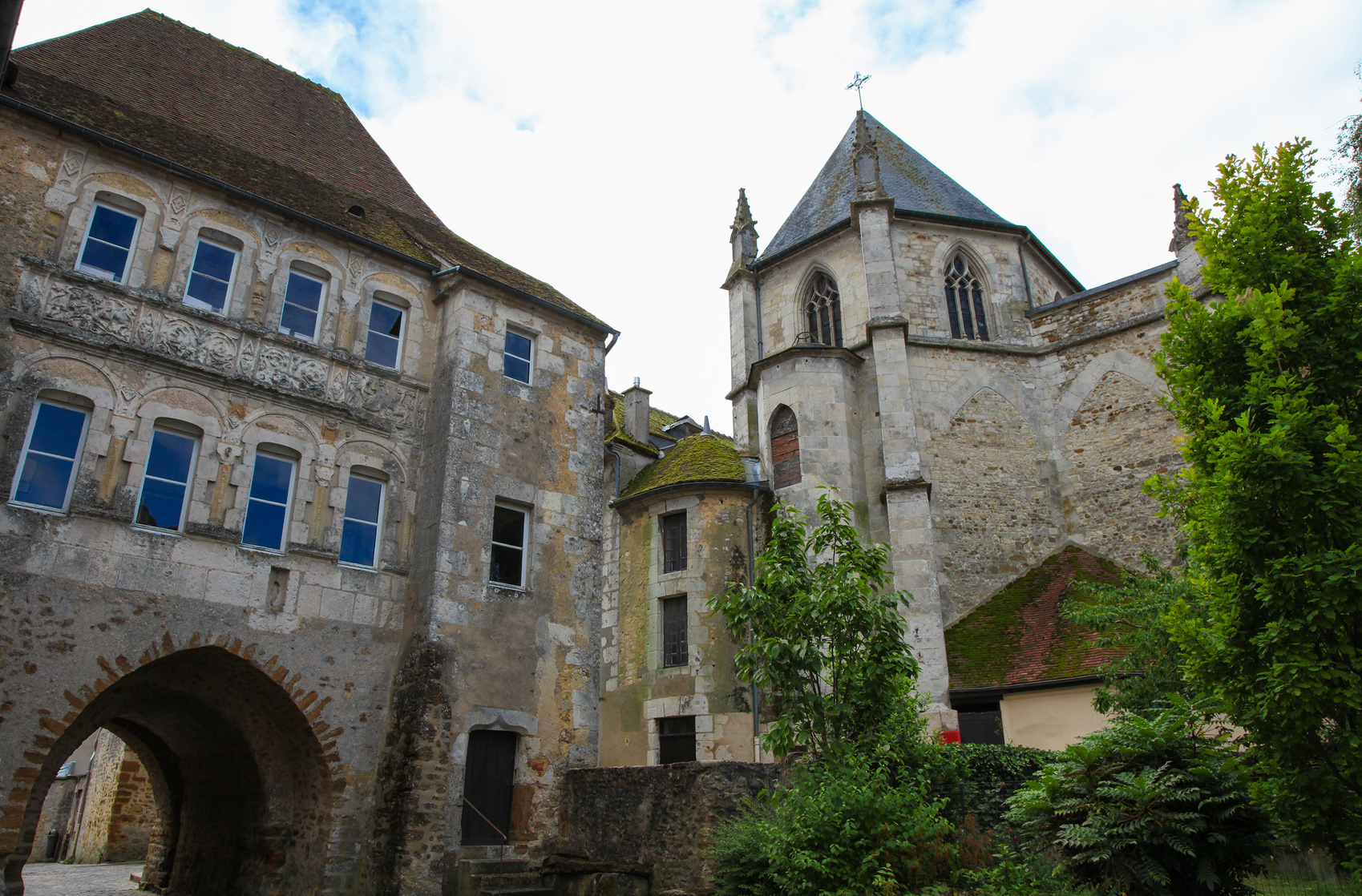 Mortagne-au-Perche is a city located in Normandy France.
Its remarkable medieval architectural heritage and its geographical location in the heart of the Perche make Mortagne-au-Perche an authentic, beautiful, and welcoming city.
New website for the city hall with Je communique
Je communique directed by Lydiane Leroy is the web marketing agency in charge of this project.
The objective of this project was to refresh the city hall's brand and recreate its website.
Client
Mortagne au Perche City Hall
My role
Branding & logo creation,
UI Design
Team
Project director:
Lydiane Leroy
Development et integration:
Marine Laembert
The challenge was to modernize the brand while keeping medieval aspects.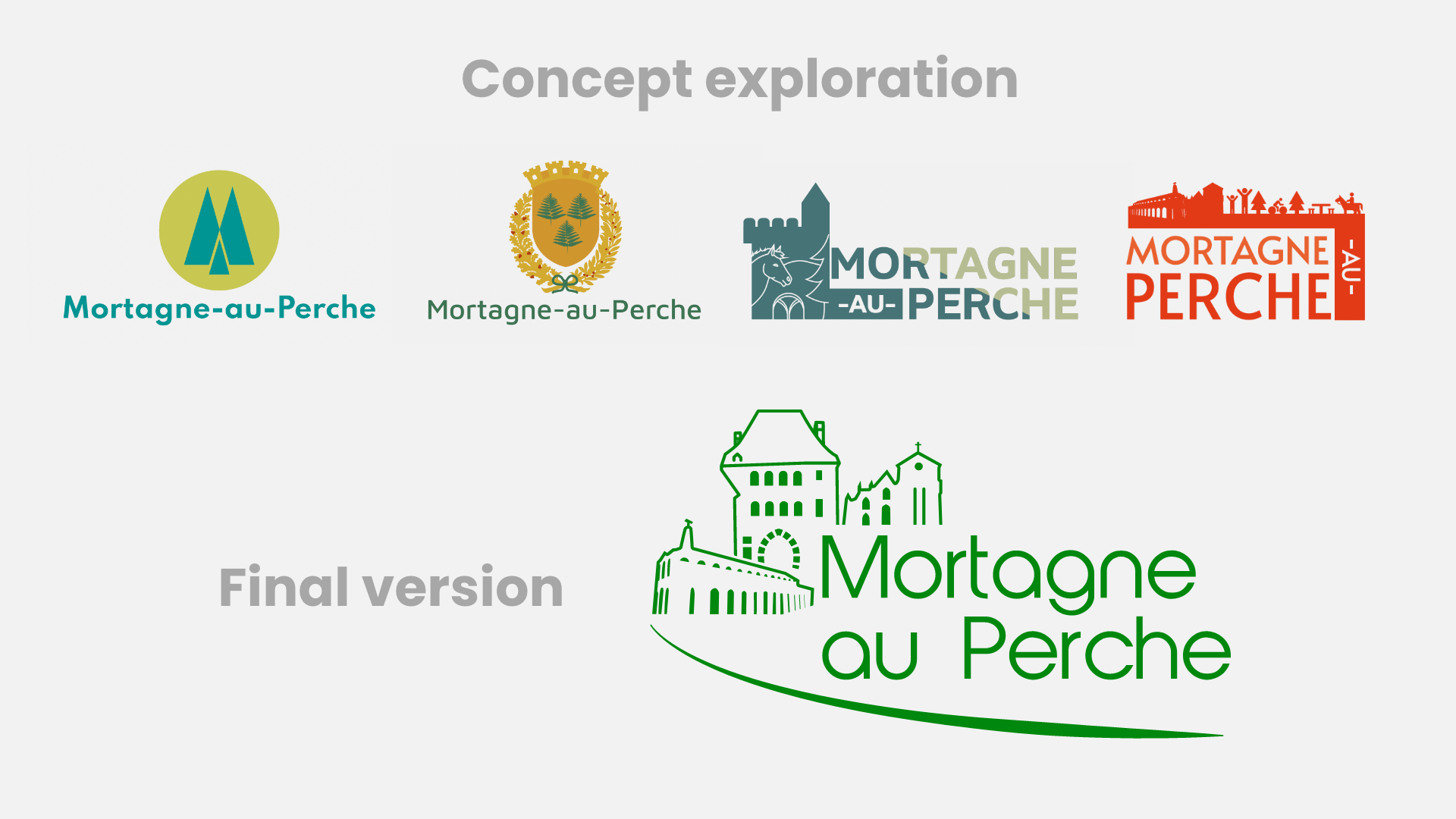 Branding
A very exhaustive concept study of the new logo was conducted as it is a city with multiple symbols and history. The logo was submitted to a votation between the board of the city hall, they opted to enhance the architecture of the town with three of their main buildings which I illustrated.
I created brand guidelines for print and digital use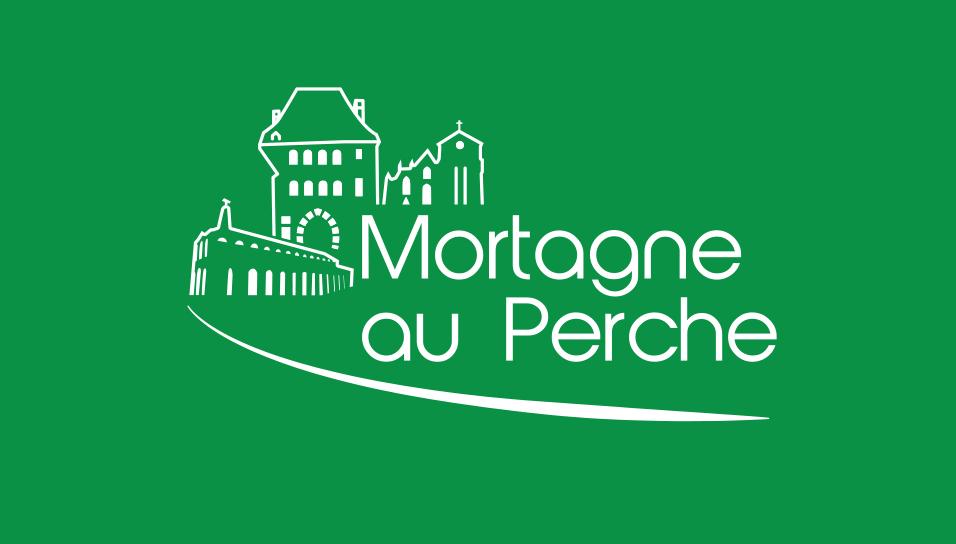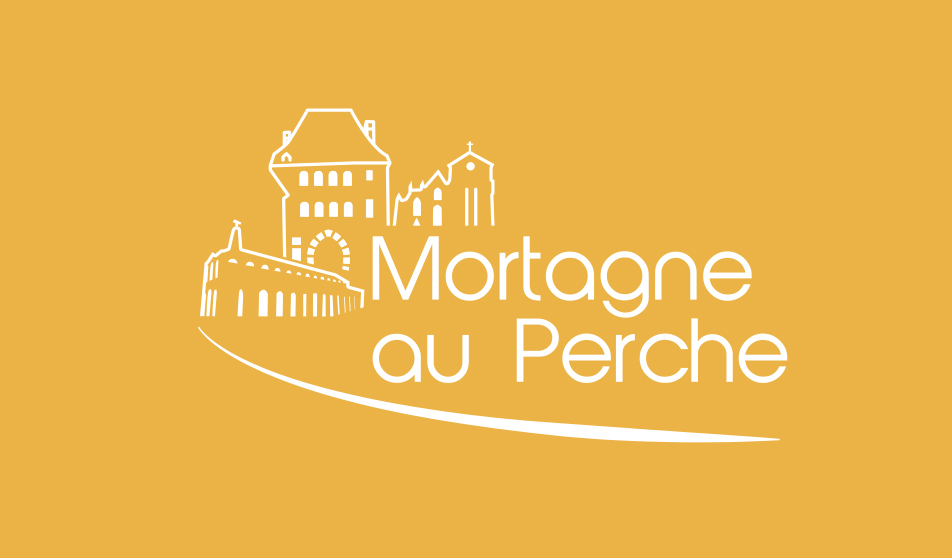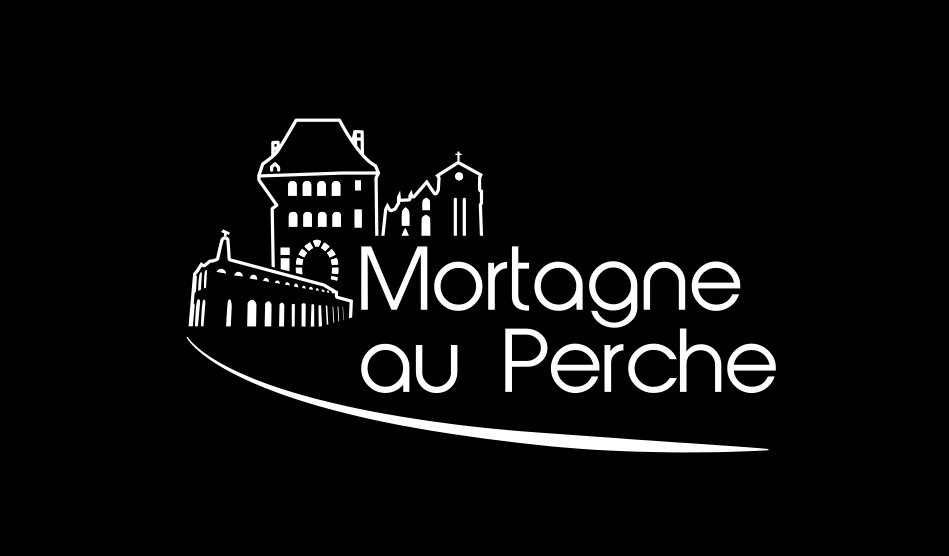 Objectives
Designing the new website of the city hall to present all the services, administrative tasks, and events that are offered. Modernizing the brand while keeping the traditional and classical aspects of the city.
Users
The complexity of this project is the heterogeneity of the users, all the inhabitants of Mortagne-au-Perche: people of all ages with a main focus on the elder.
Individuals and companies have to visit the website on a daily basis.
Architecture
Lydiane Leroy conducted user research creating user flows and personas to structure the main structure of the site.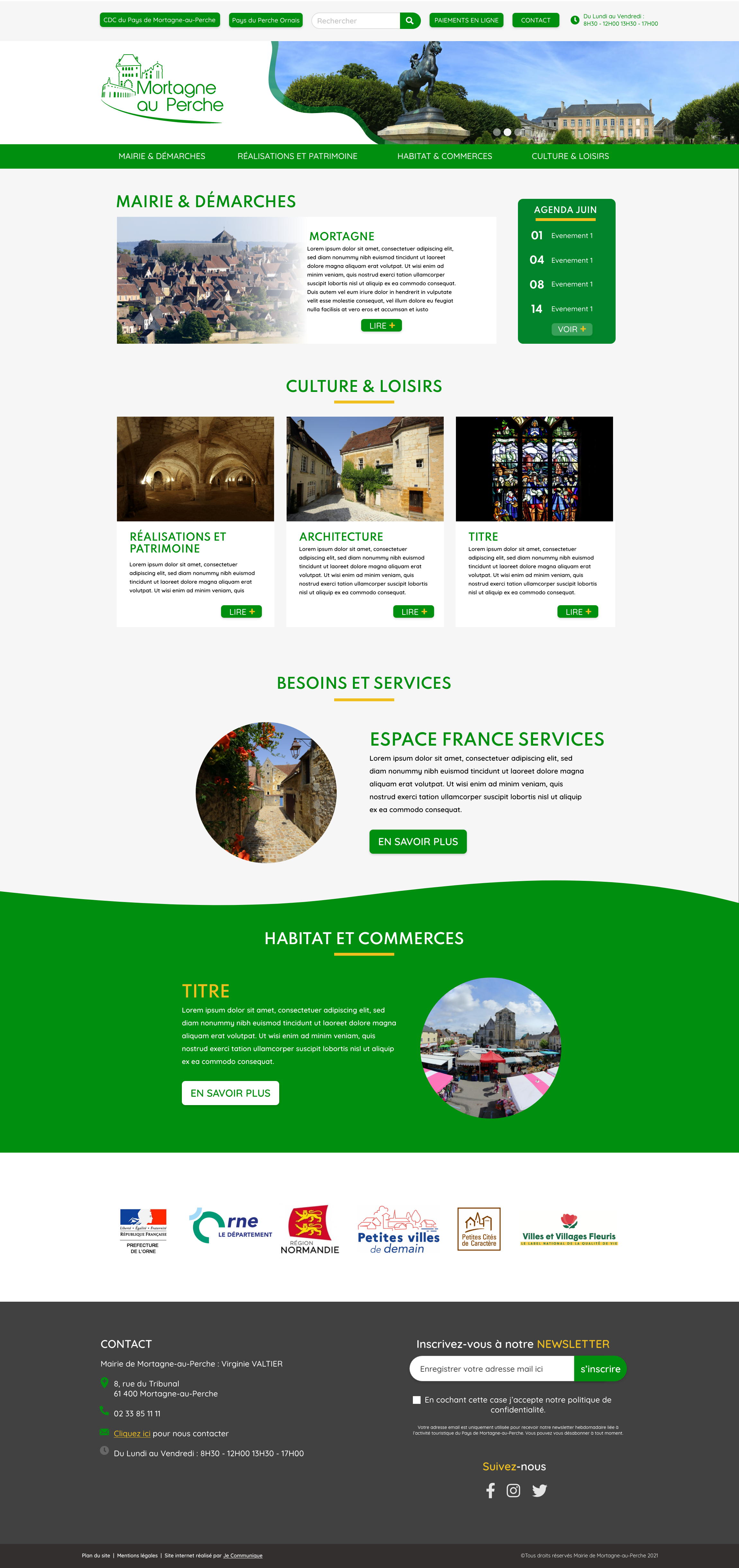 UI Design
I sketched on paper the structure of the pages, I created wireframes and I designed the high fidelity version with Adobe xd. The desktop version has a main navigational bar about the city hall and it also has an important header in which we find links that the users need to accomplish different goals on a daily basis. For the mobile version, we included the two sections on a hamburger menu.
The prototype was presented to several local users that had positive feedback about the new platform.
Main characteristics:
Light style

UI kit inspired by the new guidelines.

Filled classic icons to help the comprehension of the main users.

Full contrast with green and white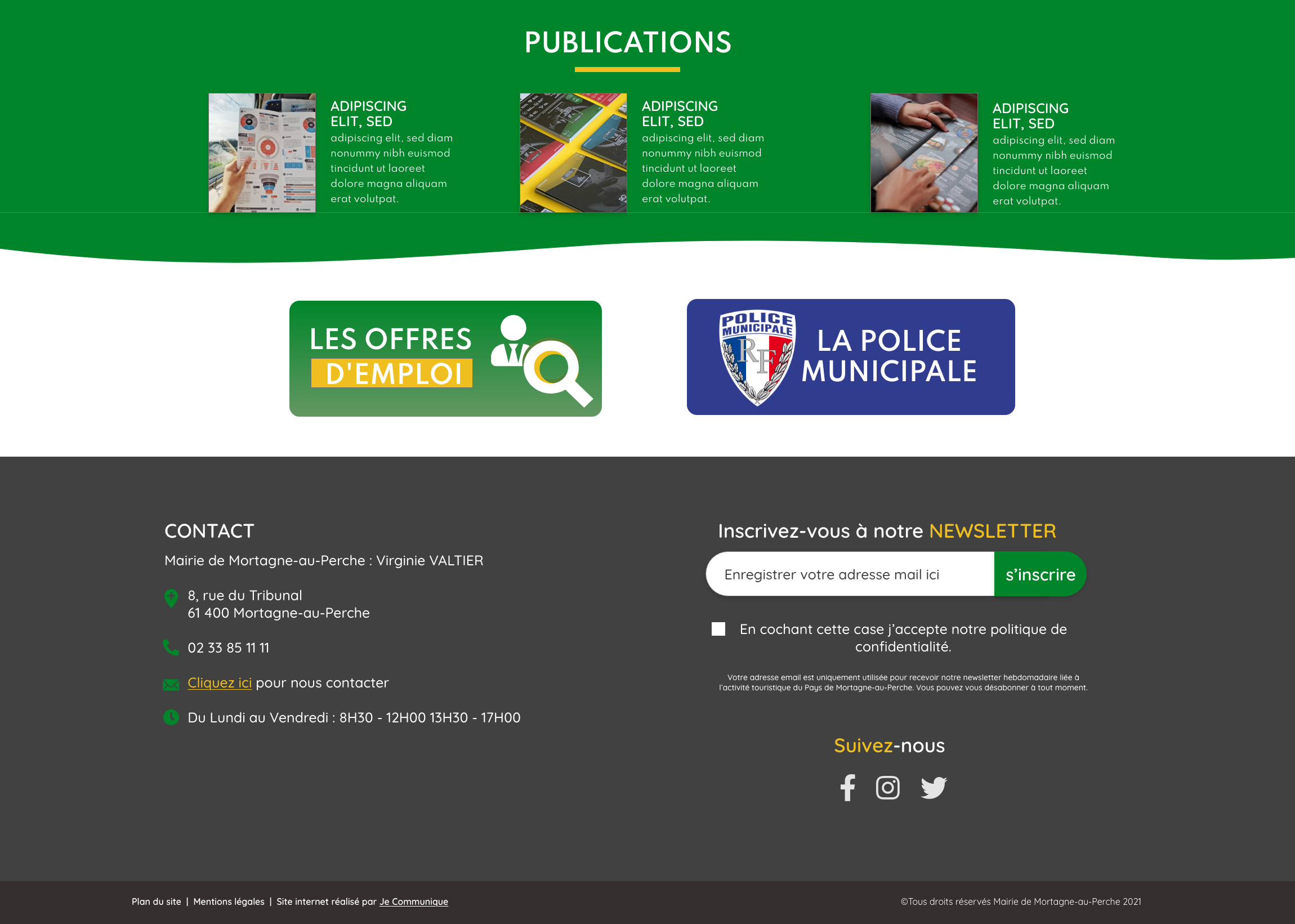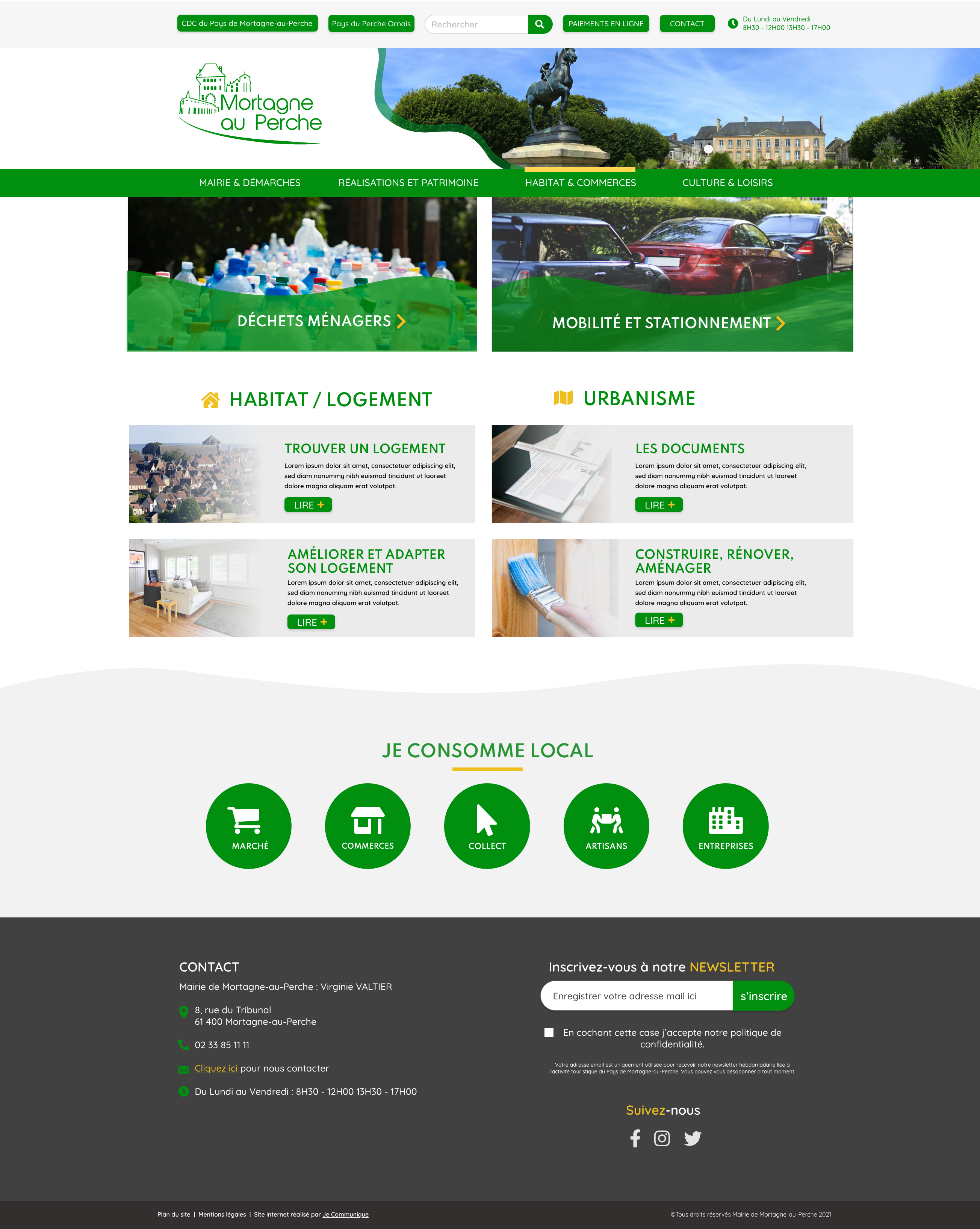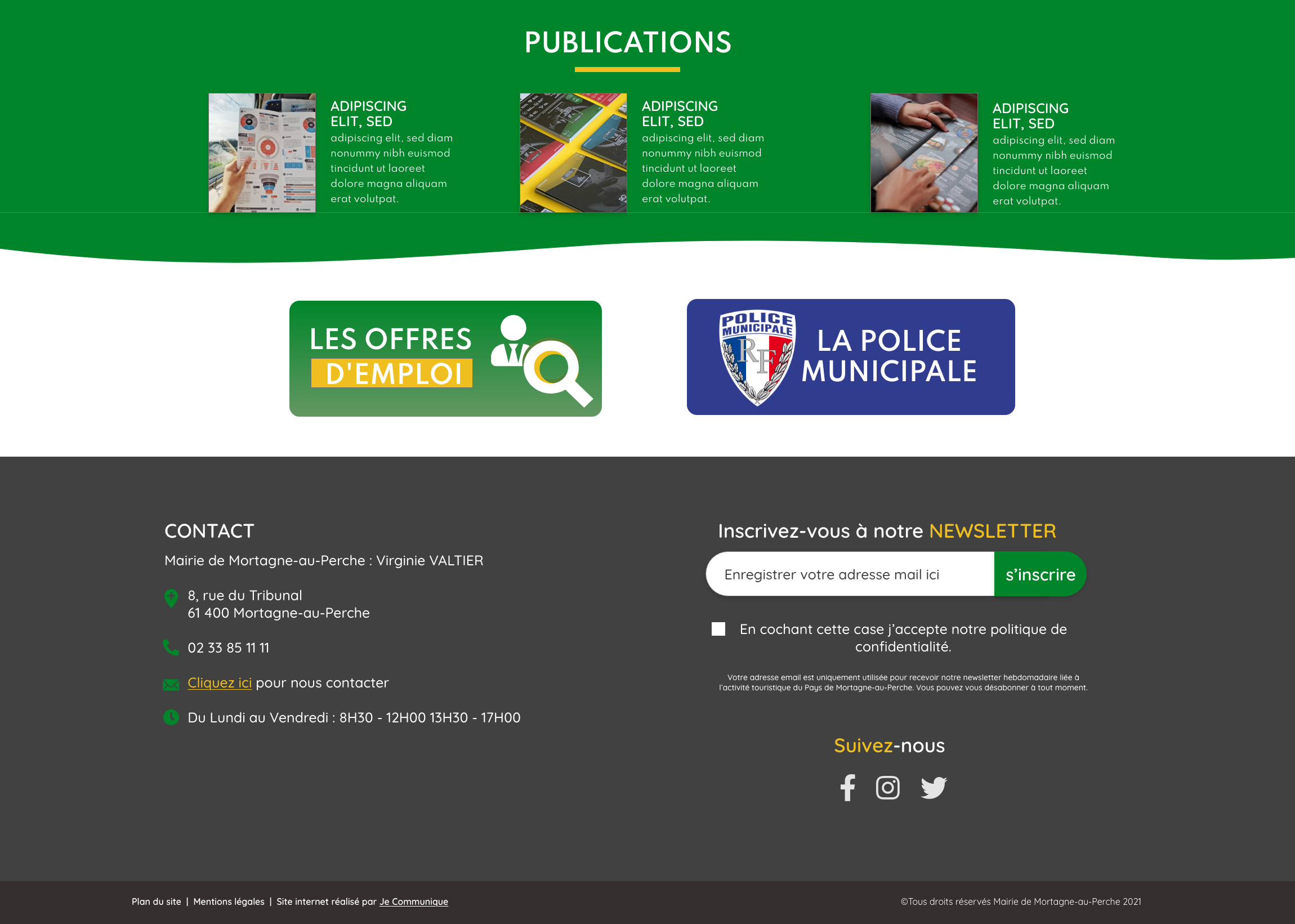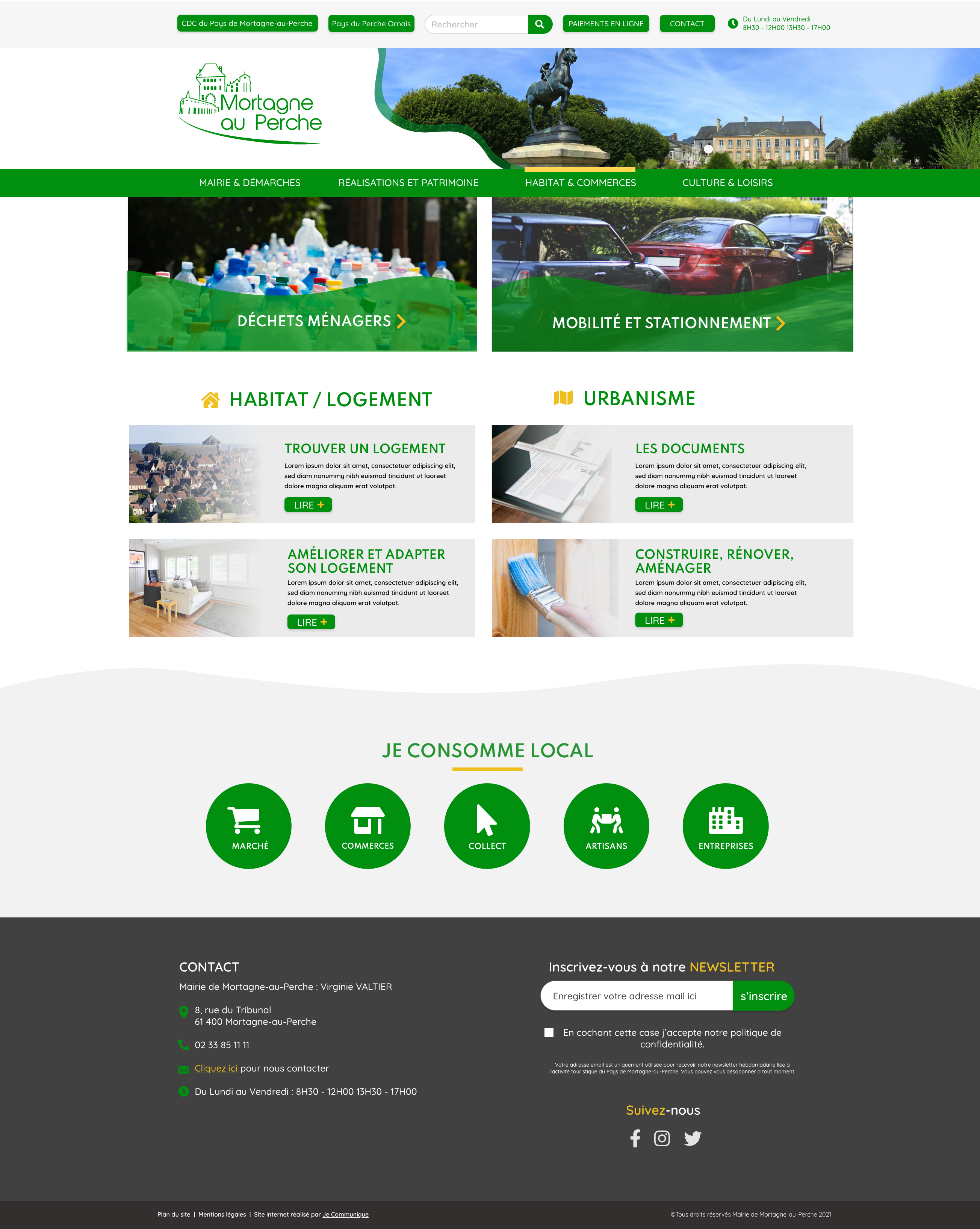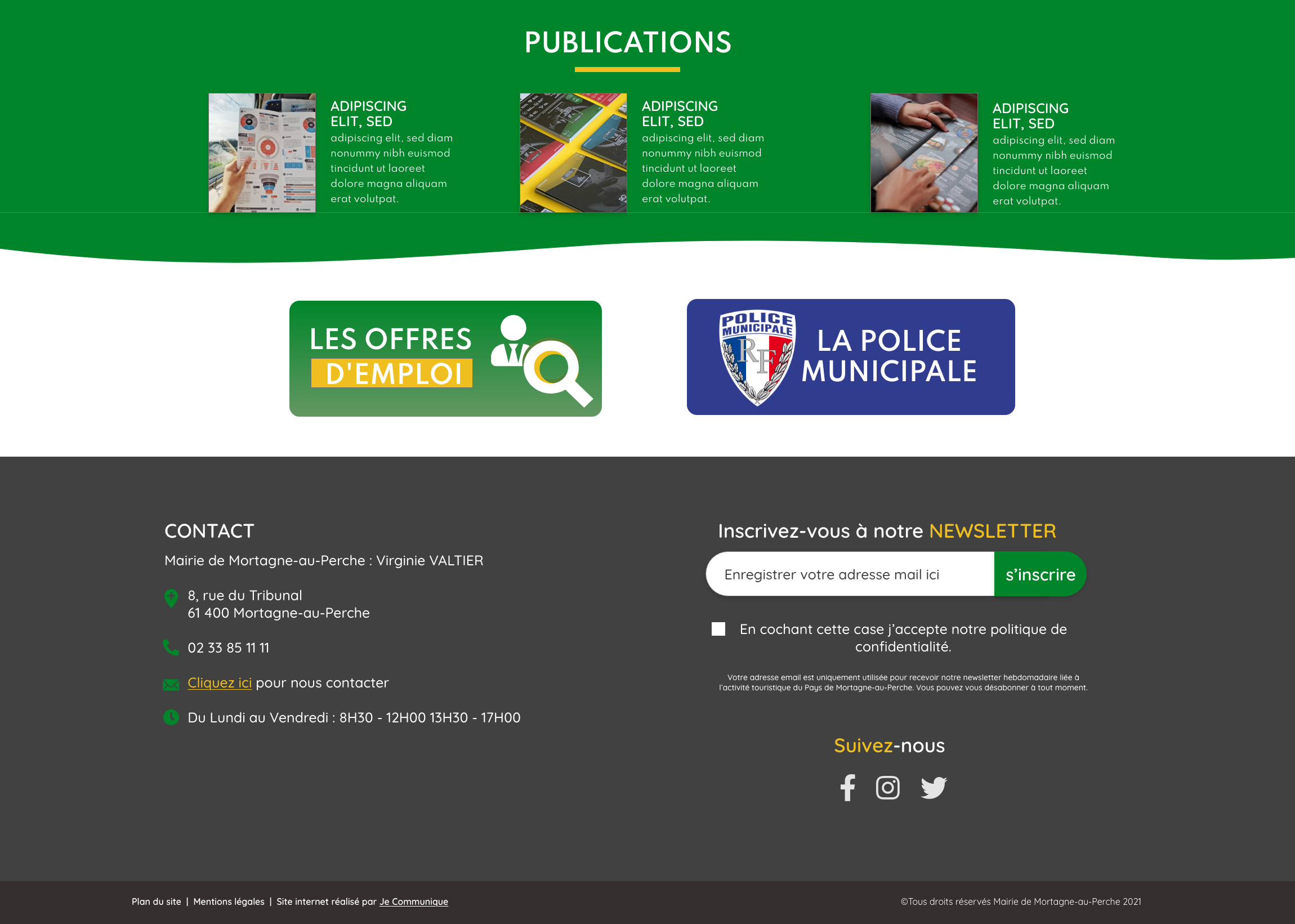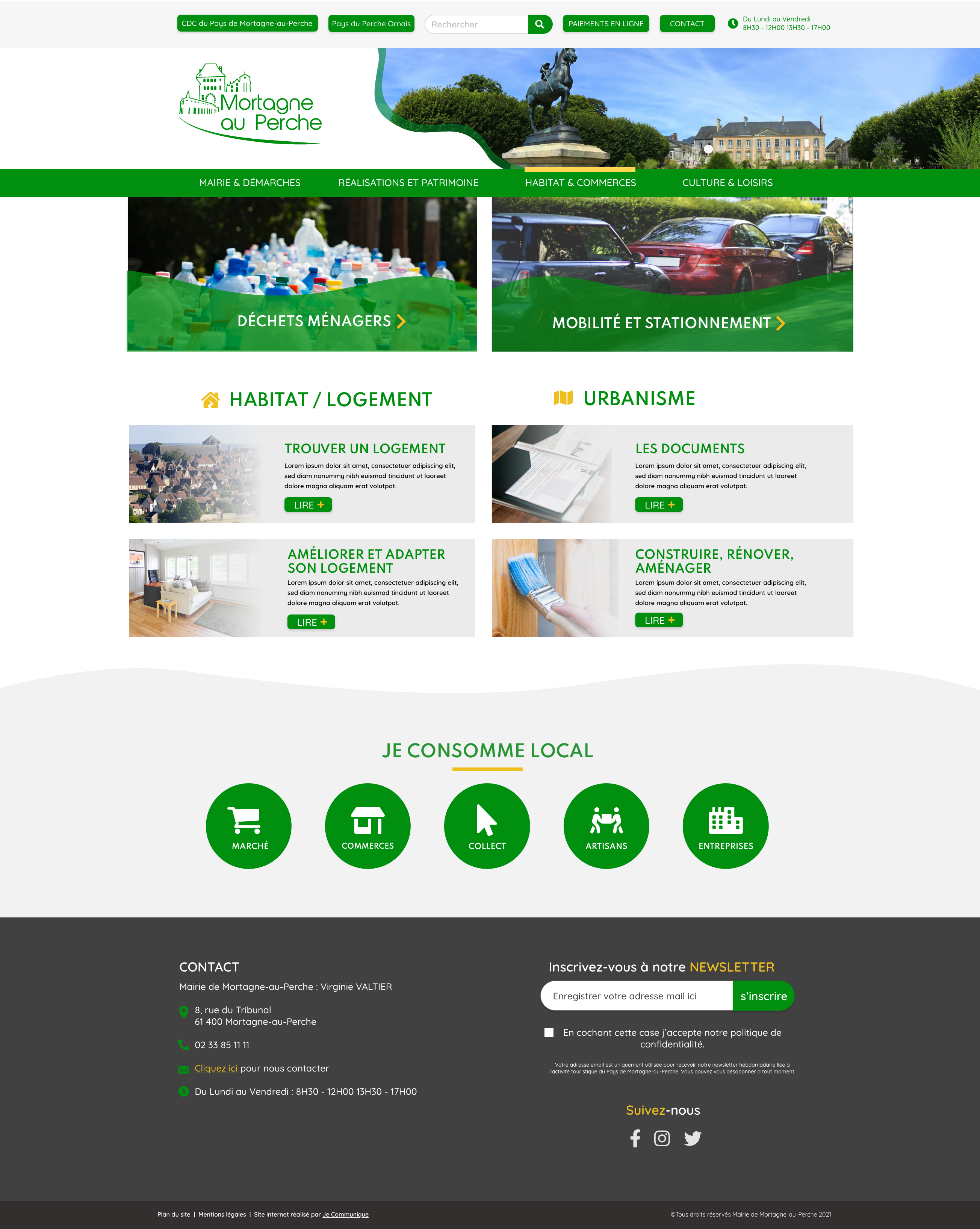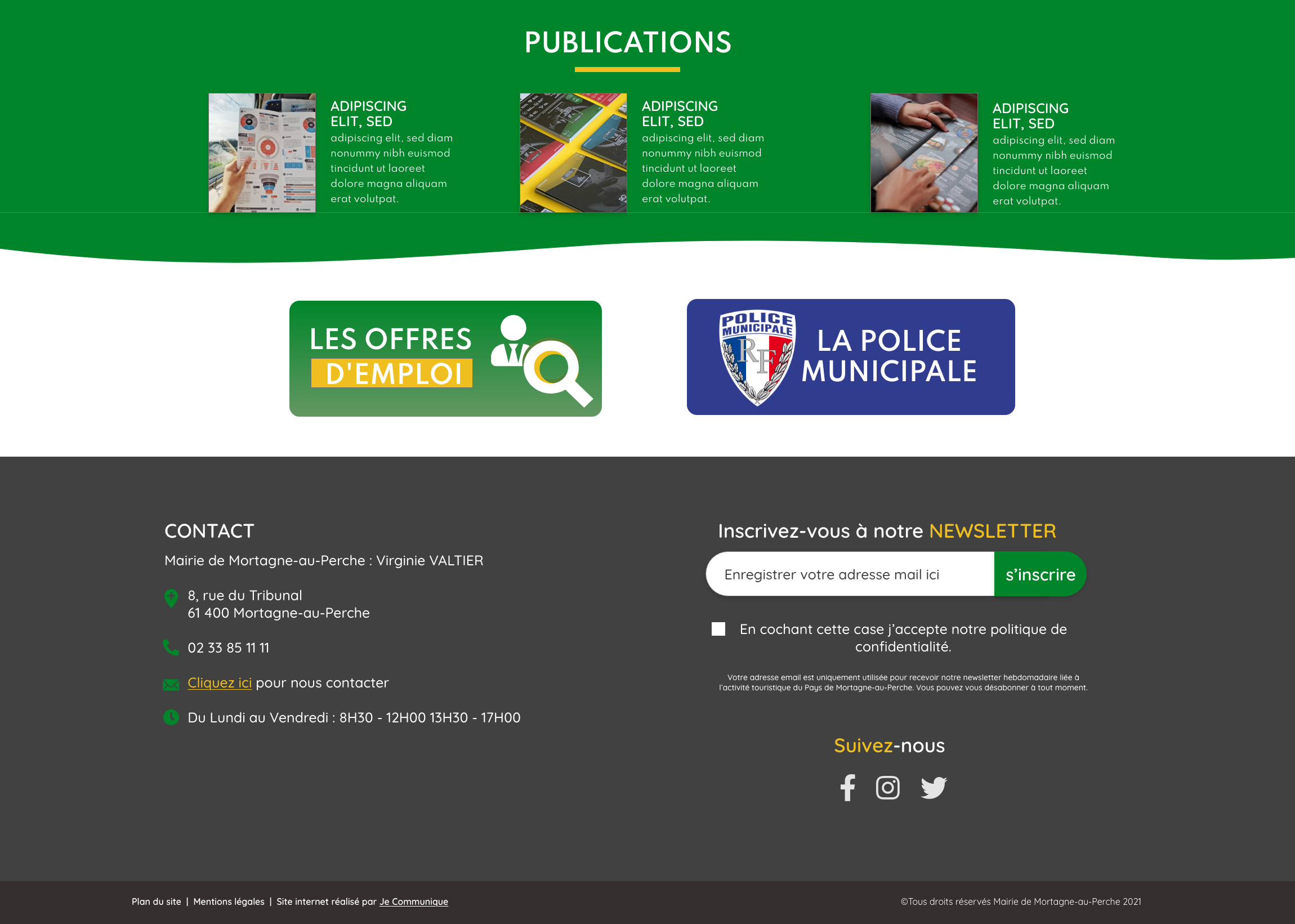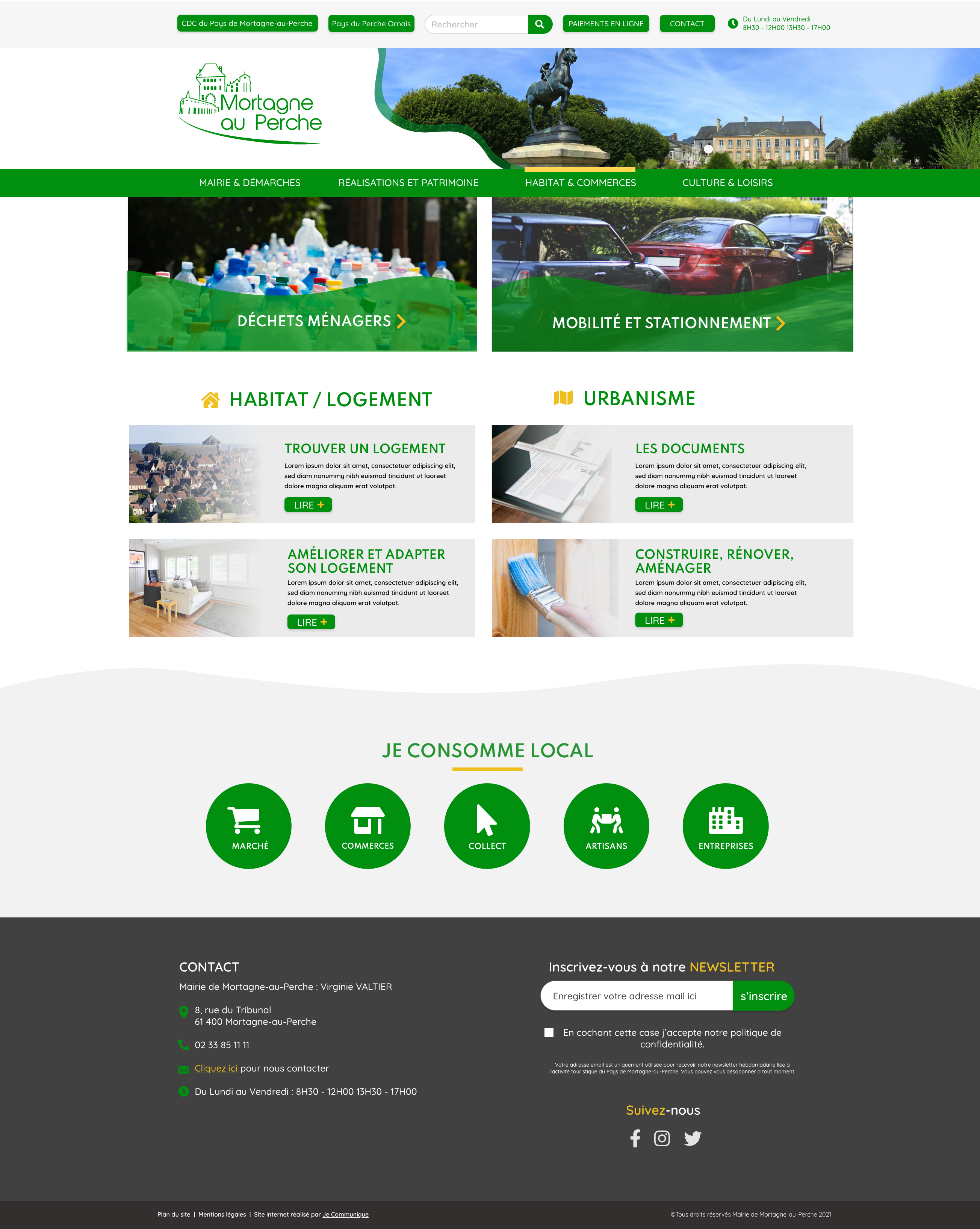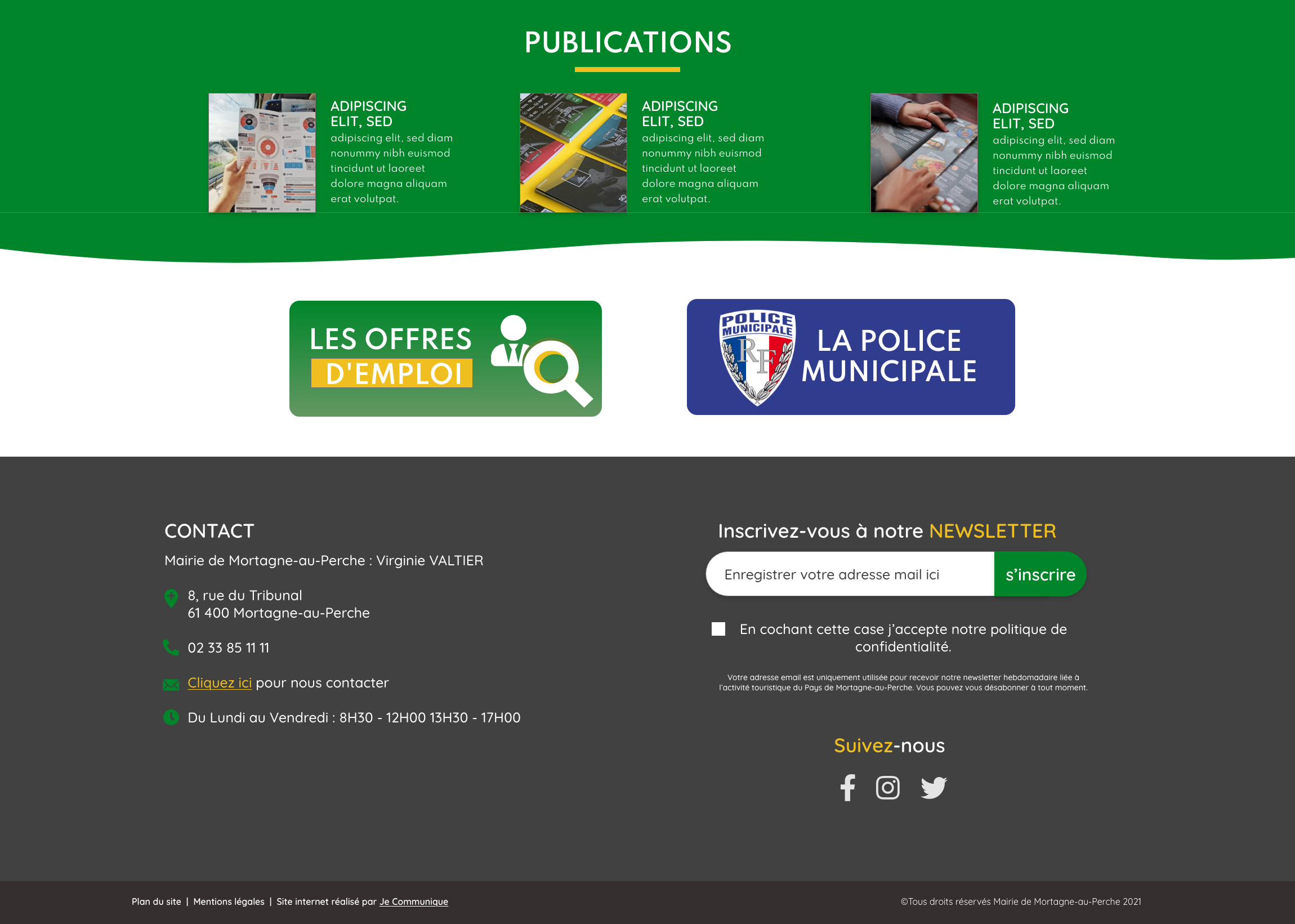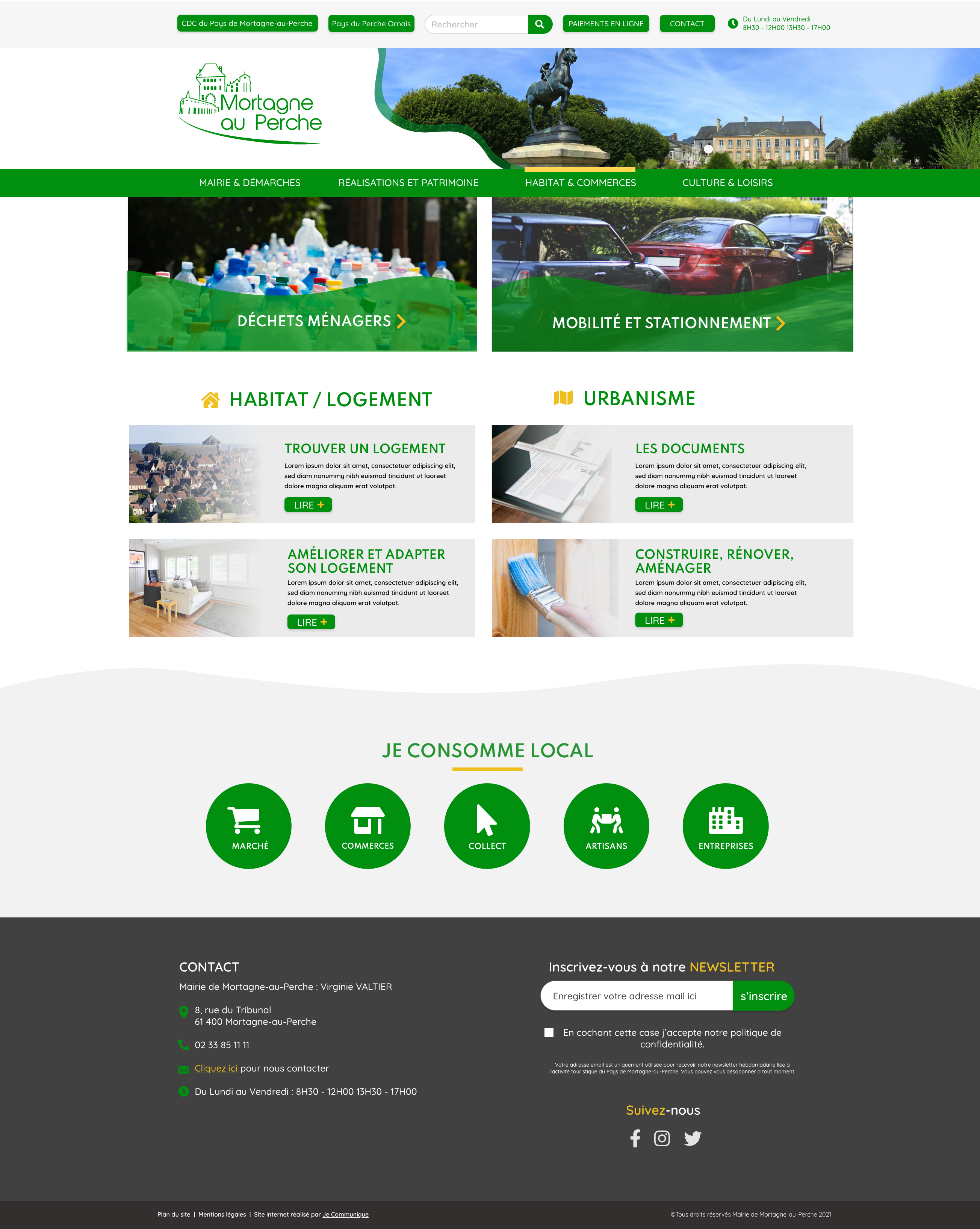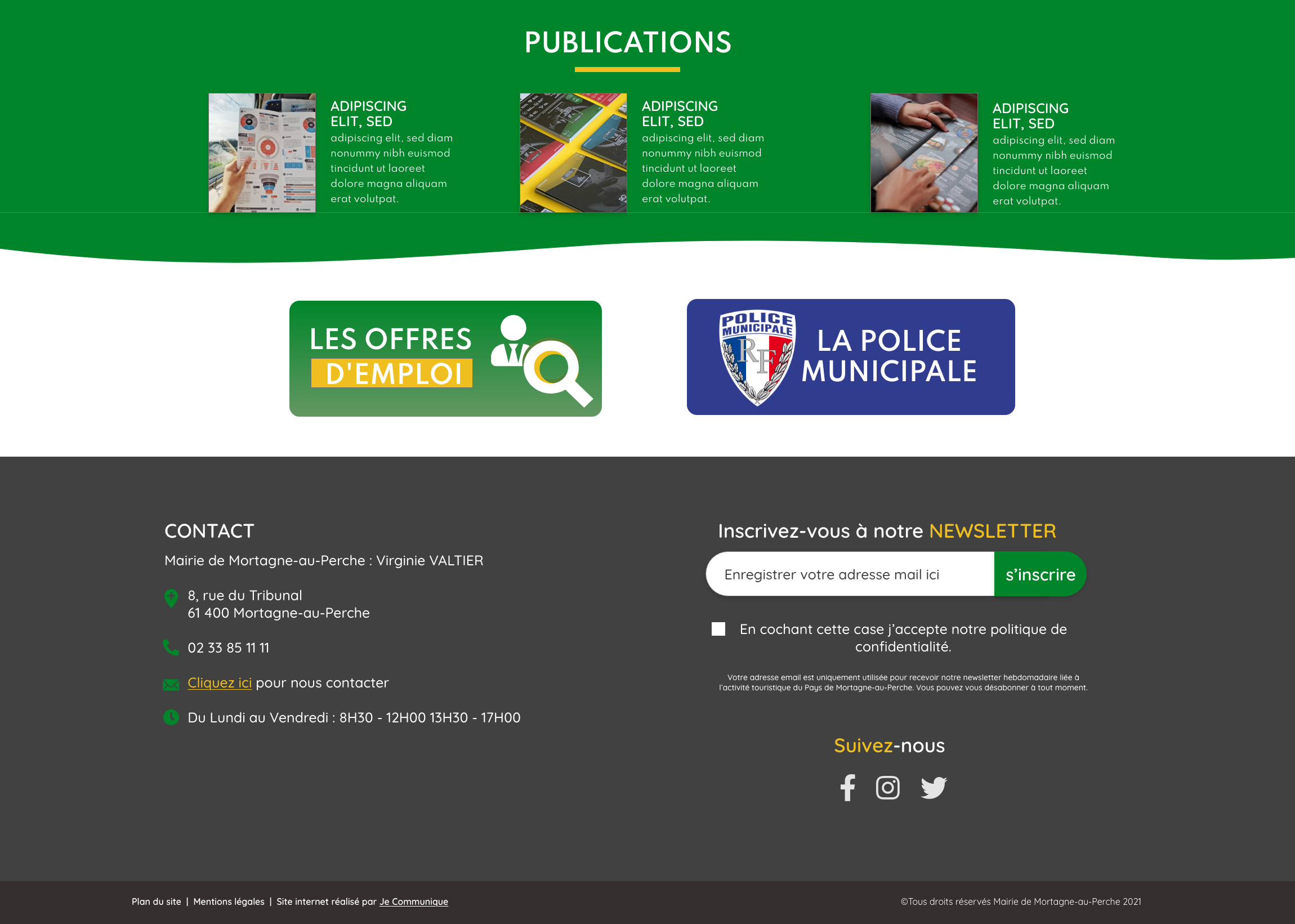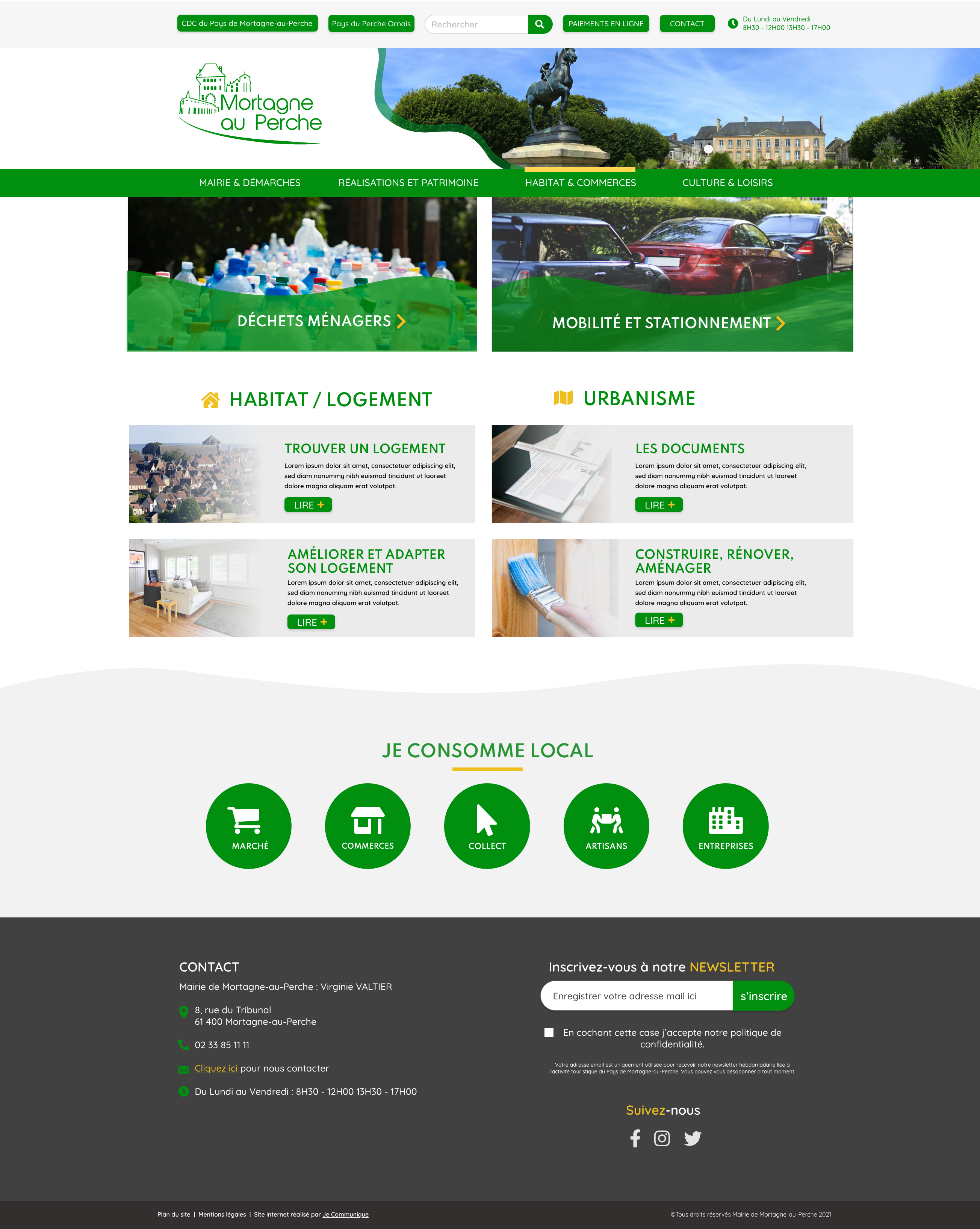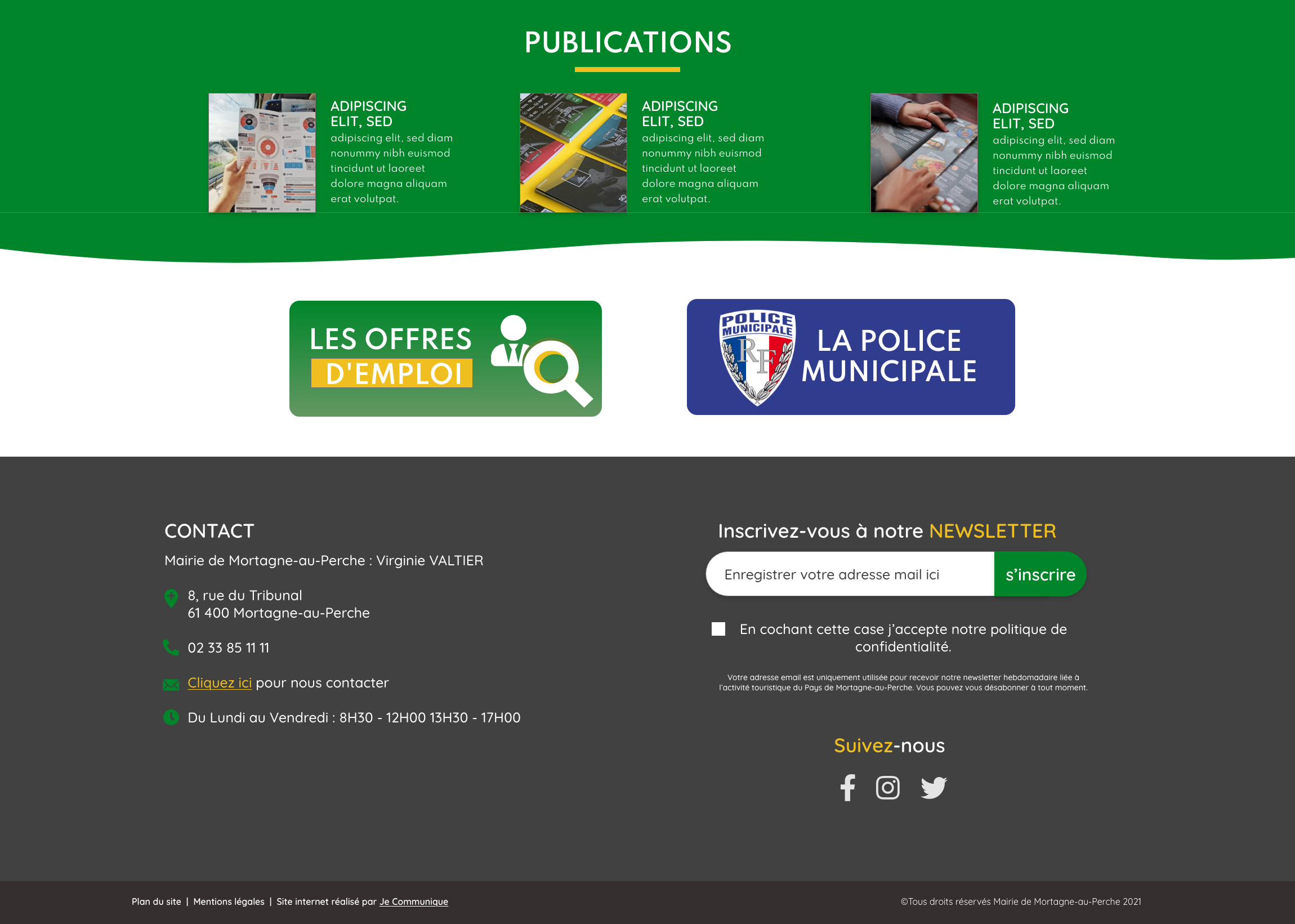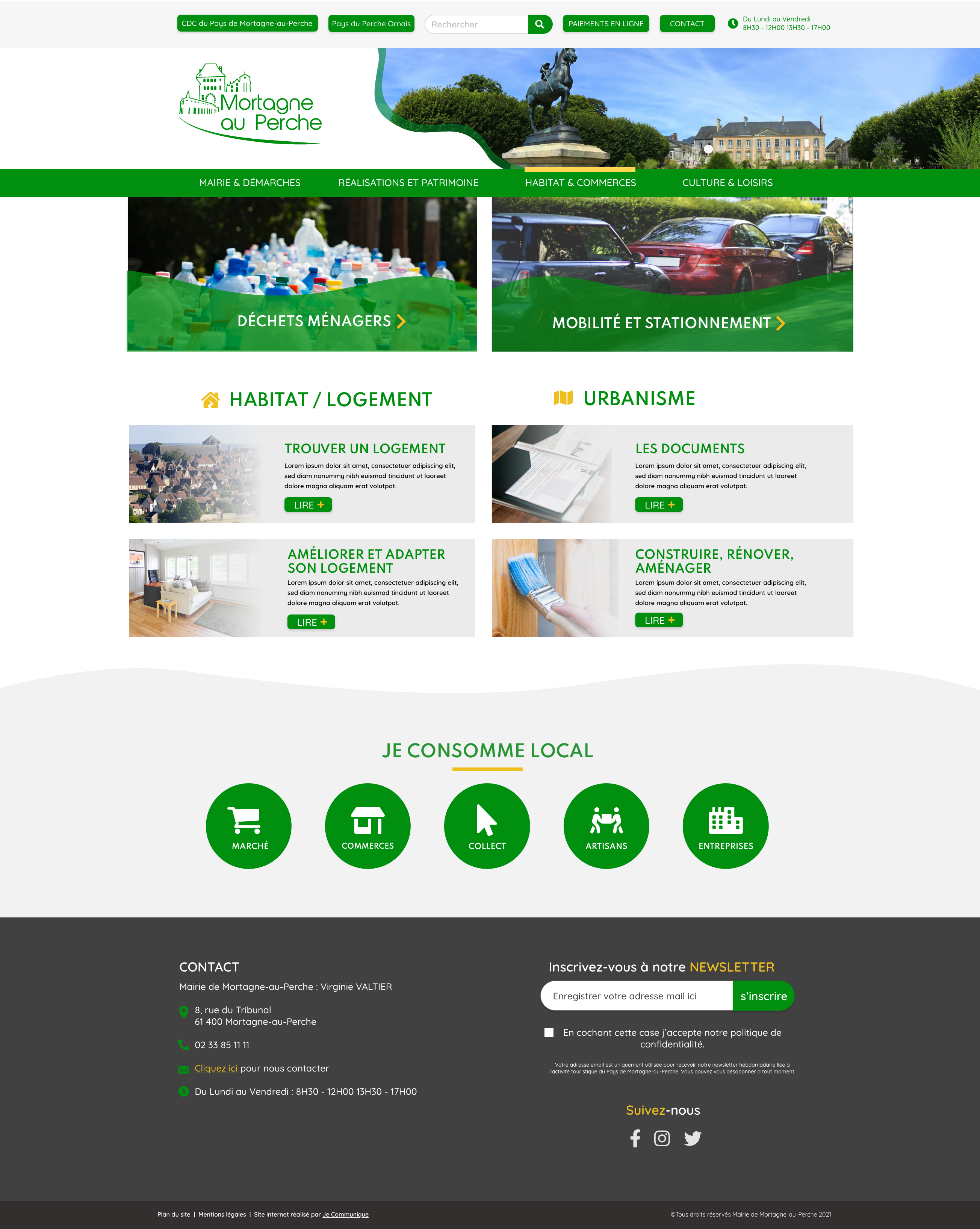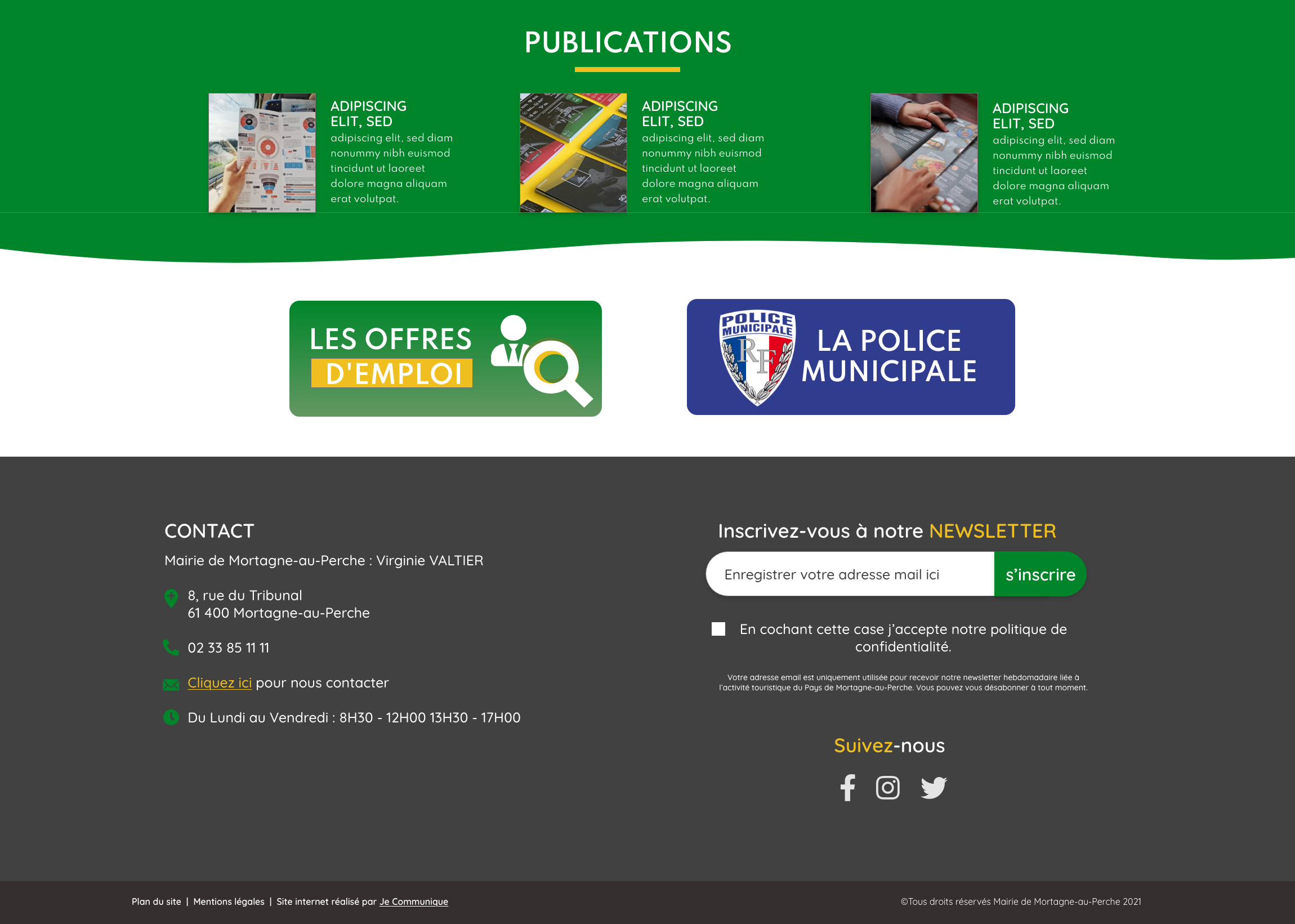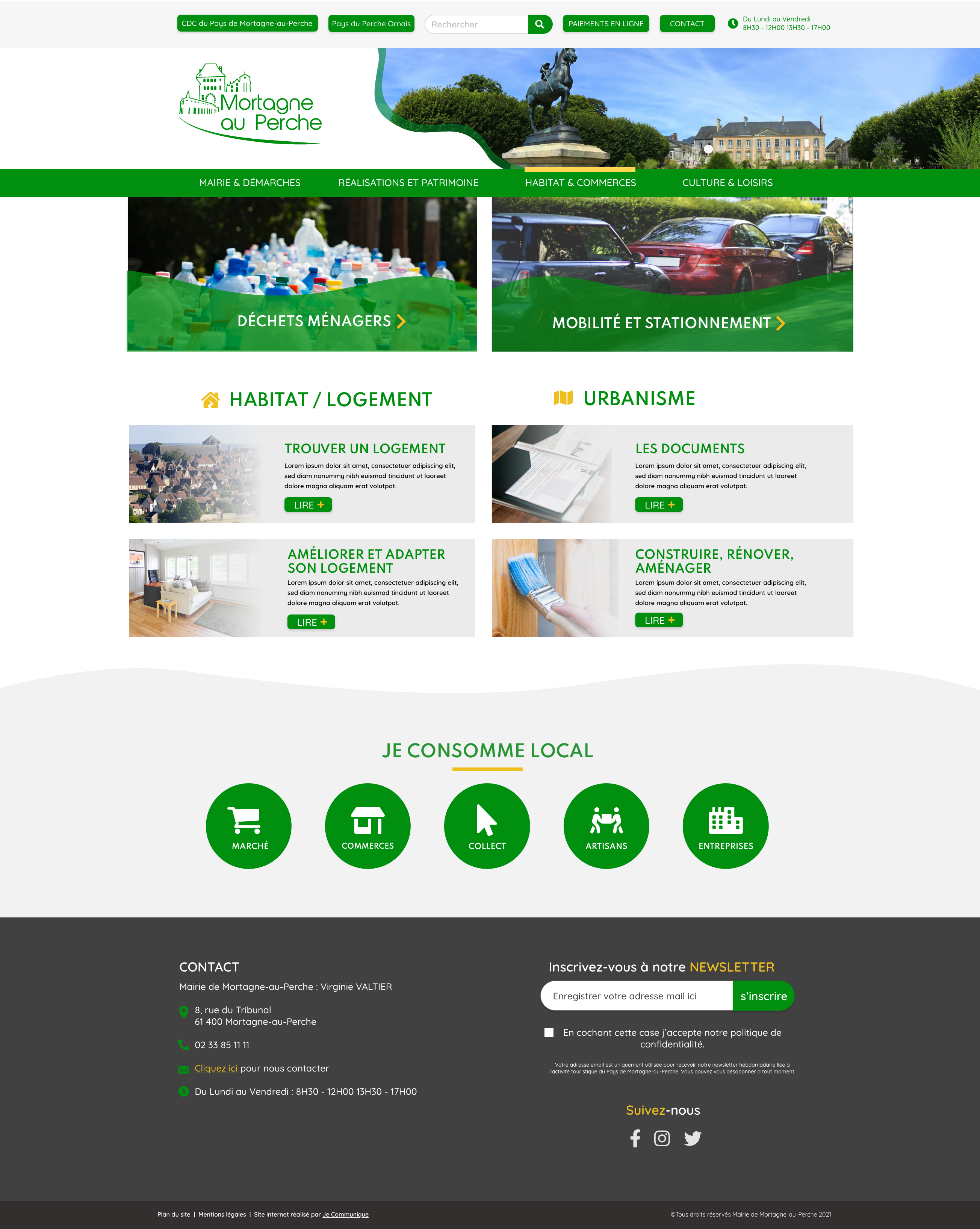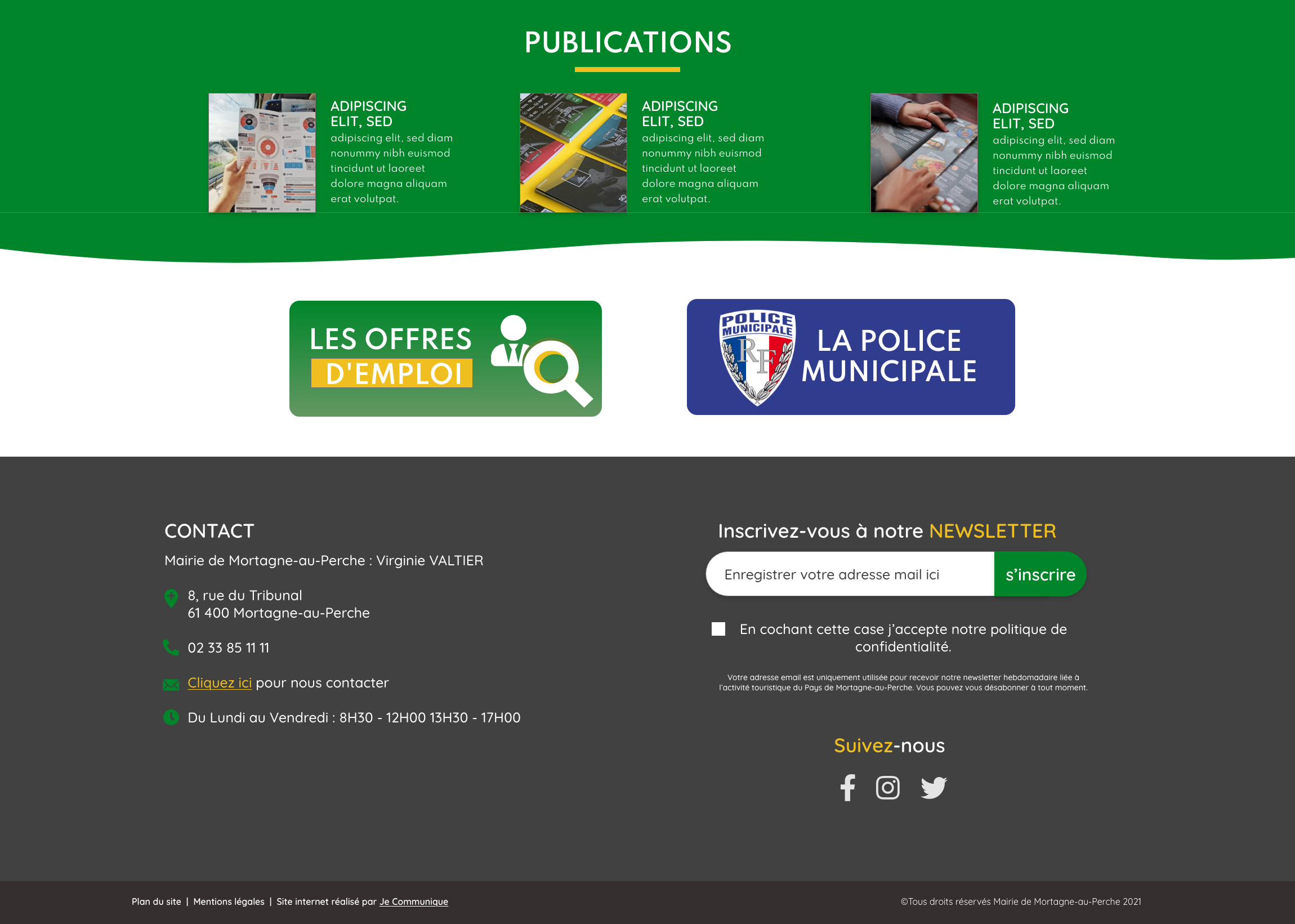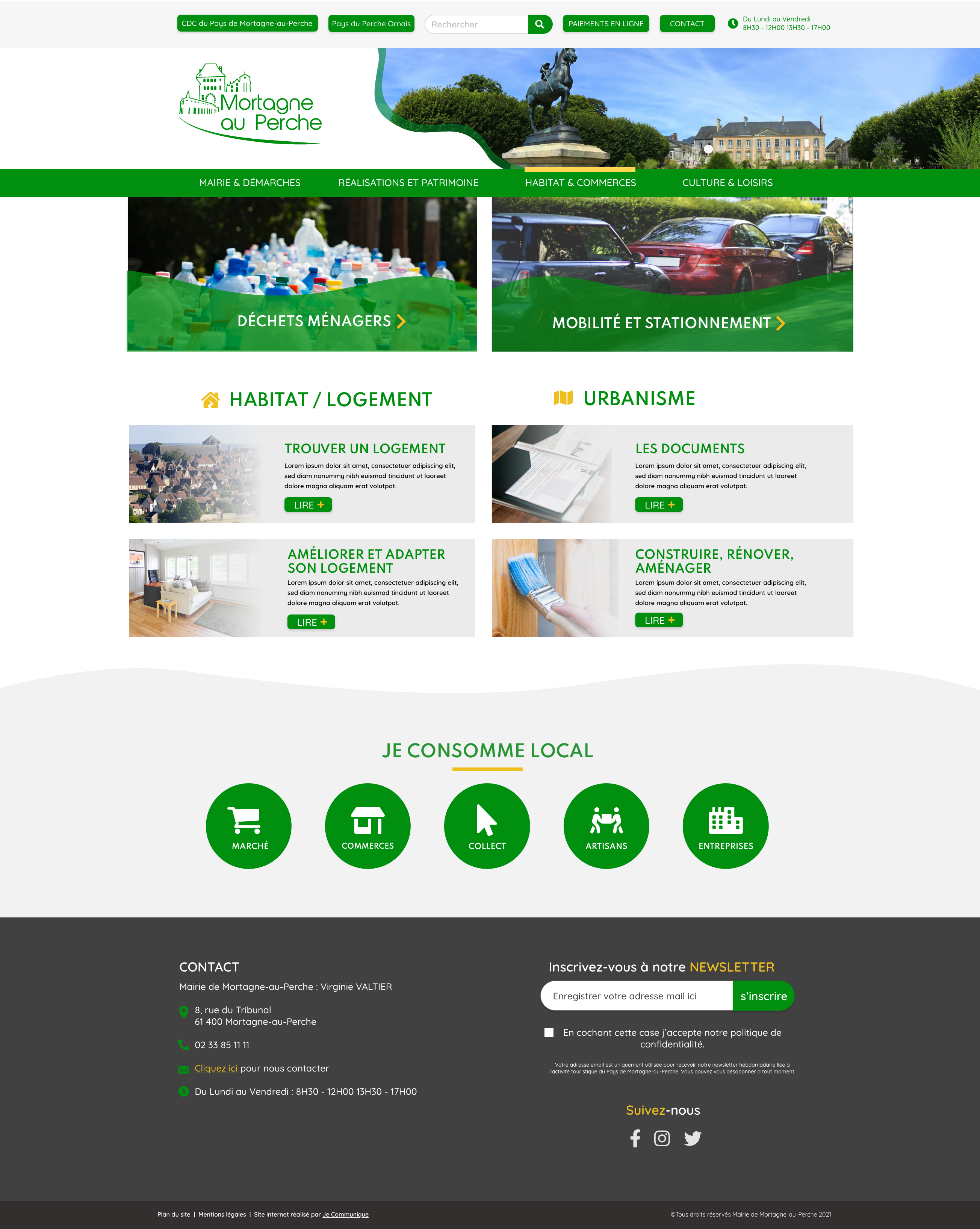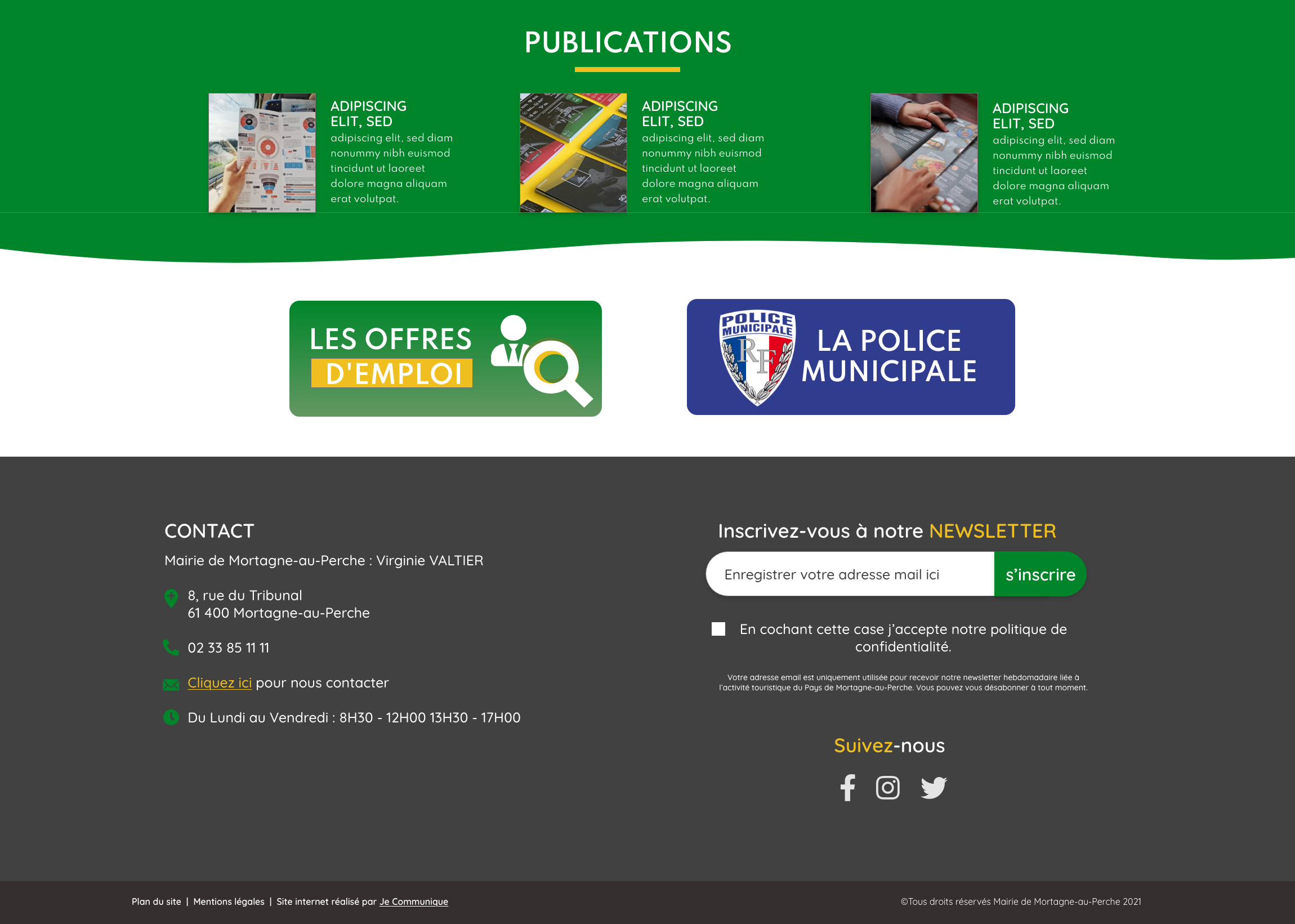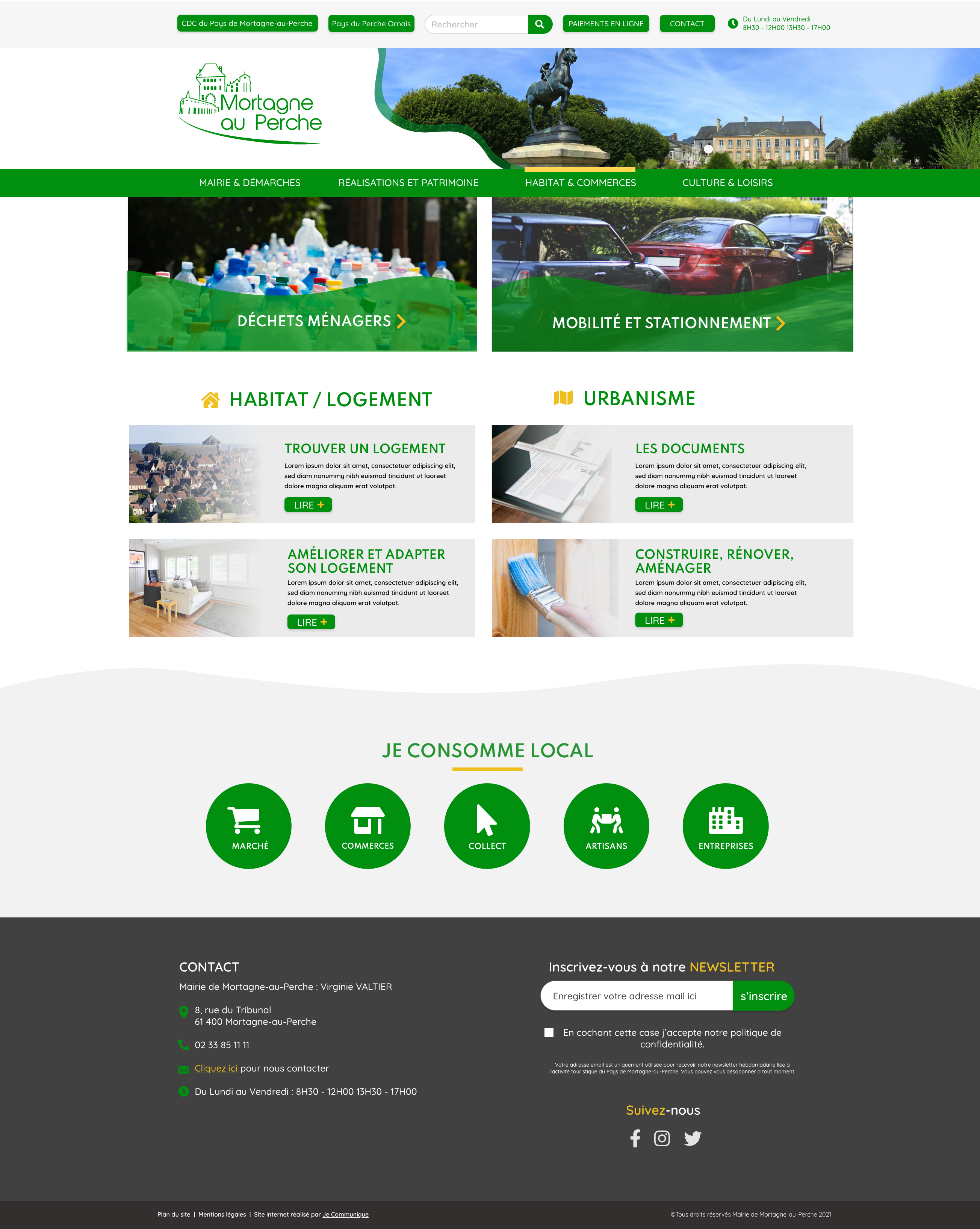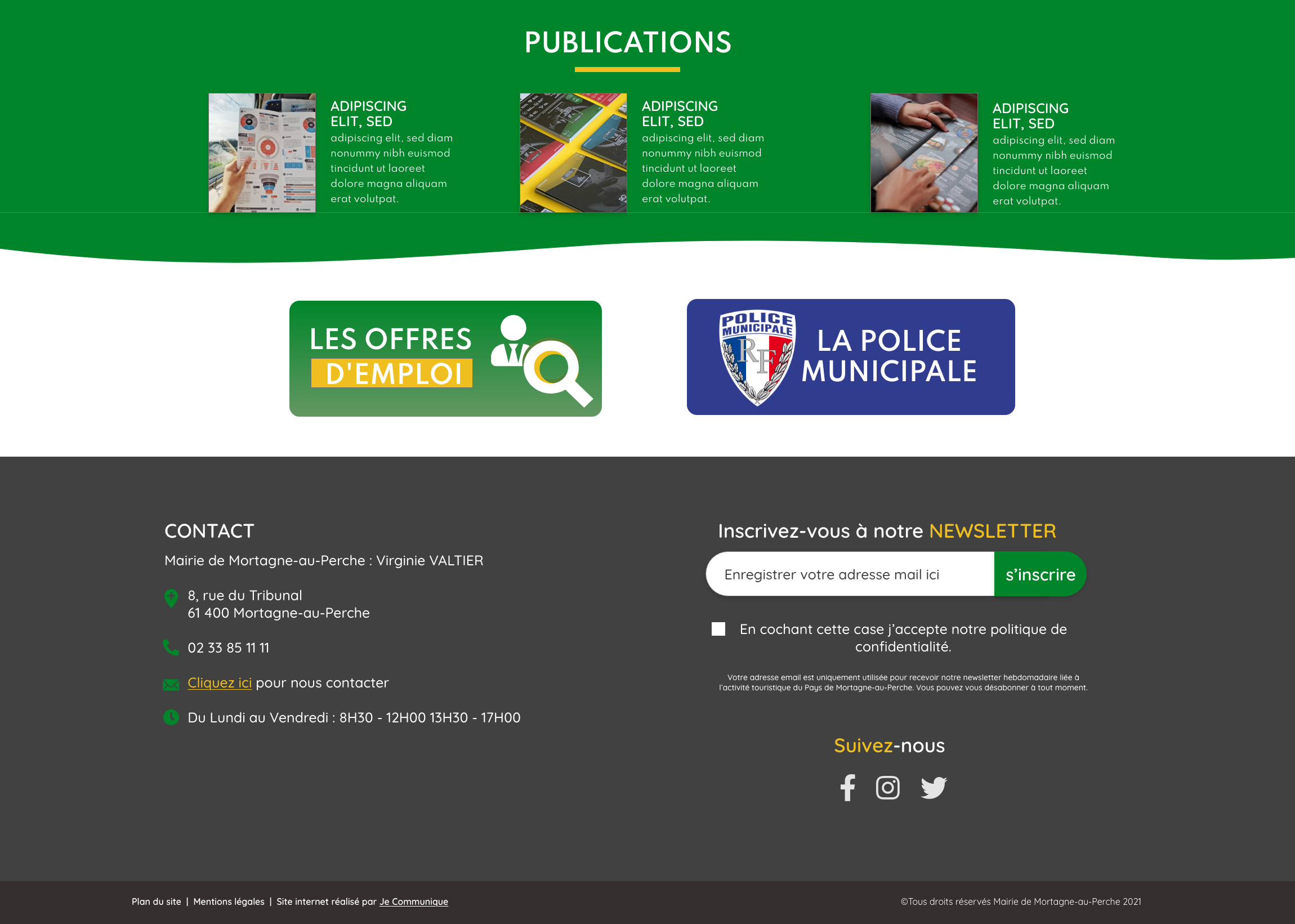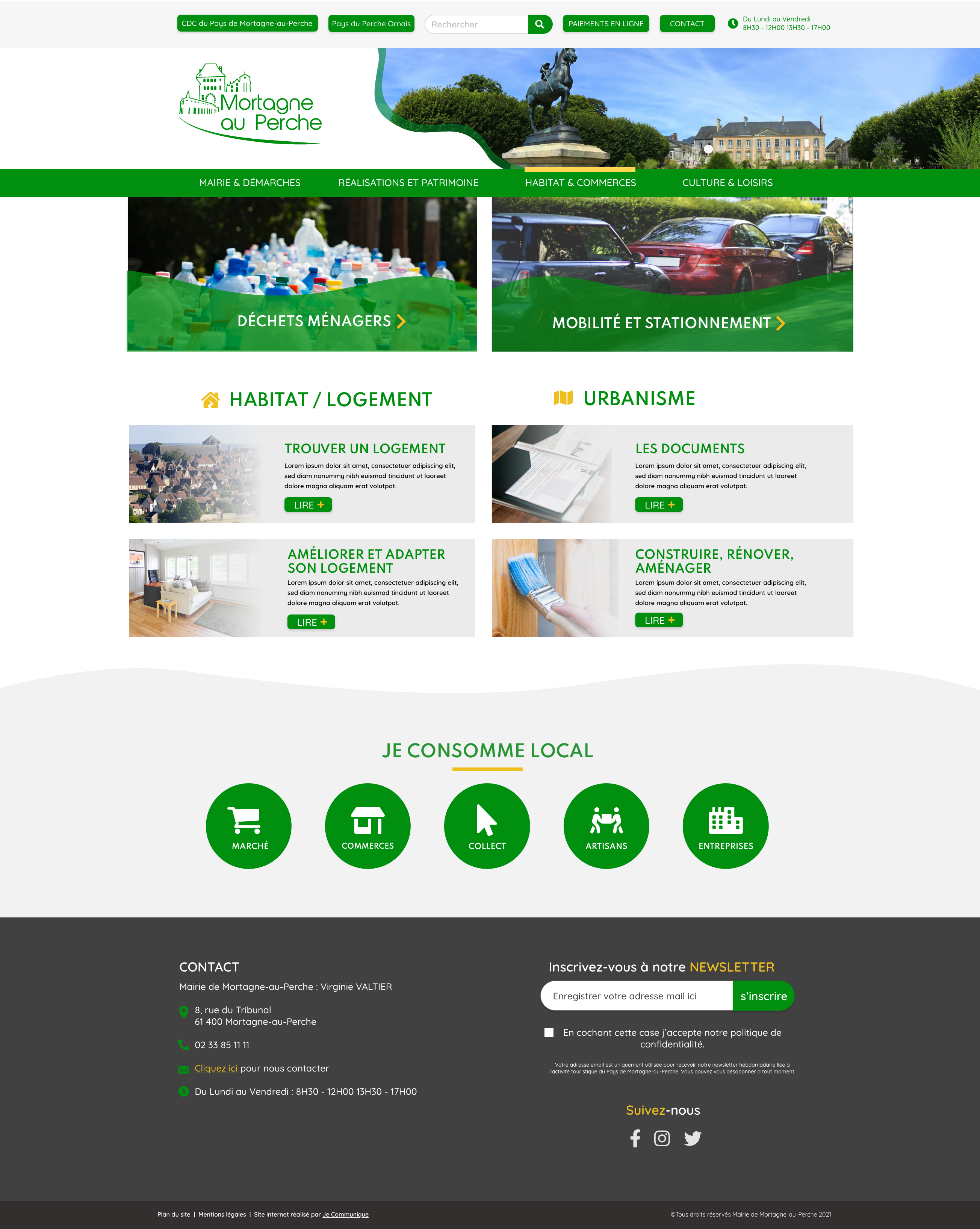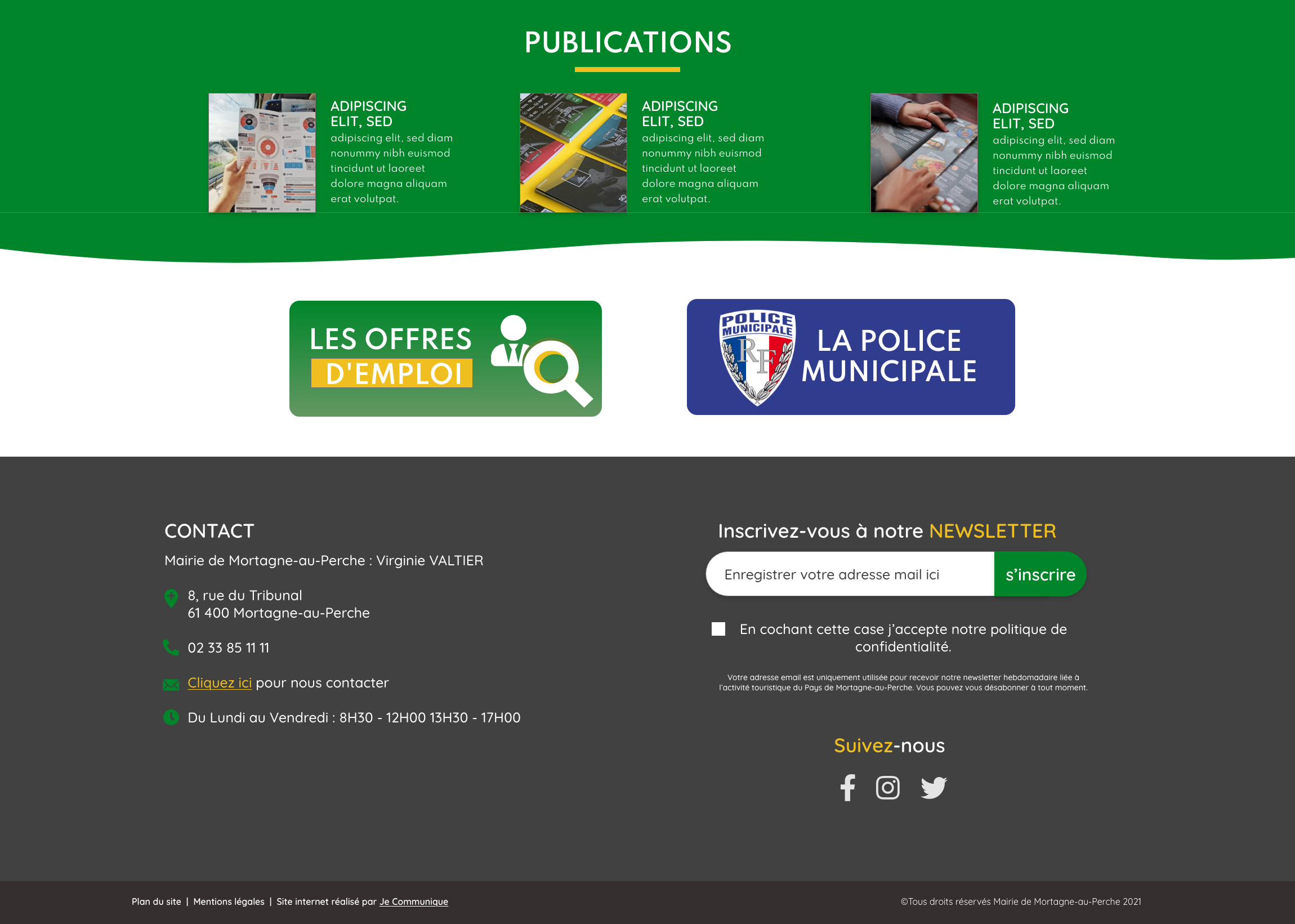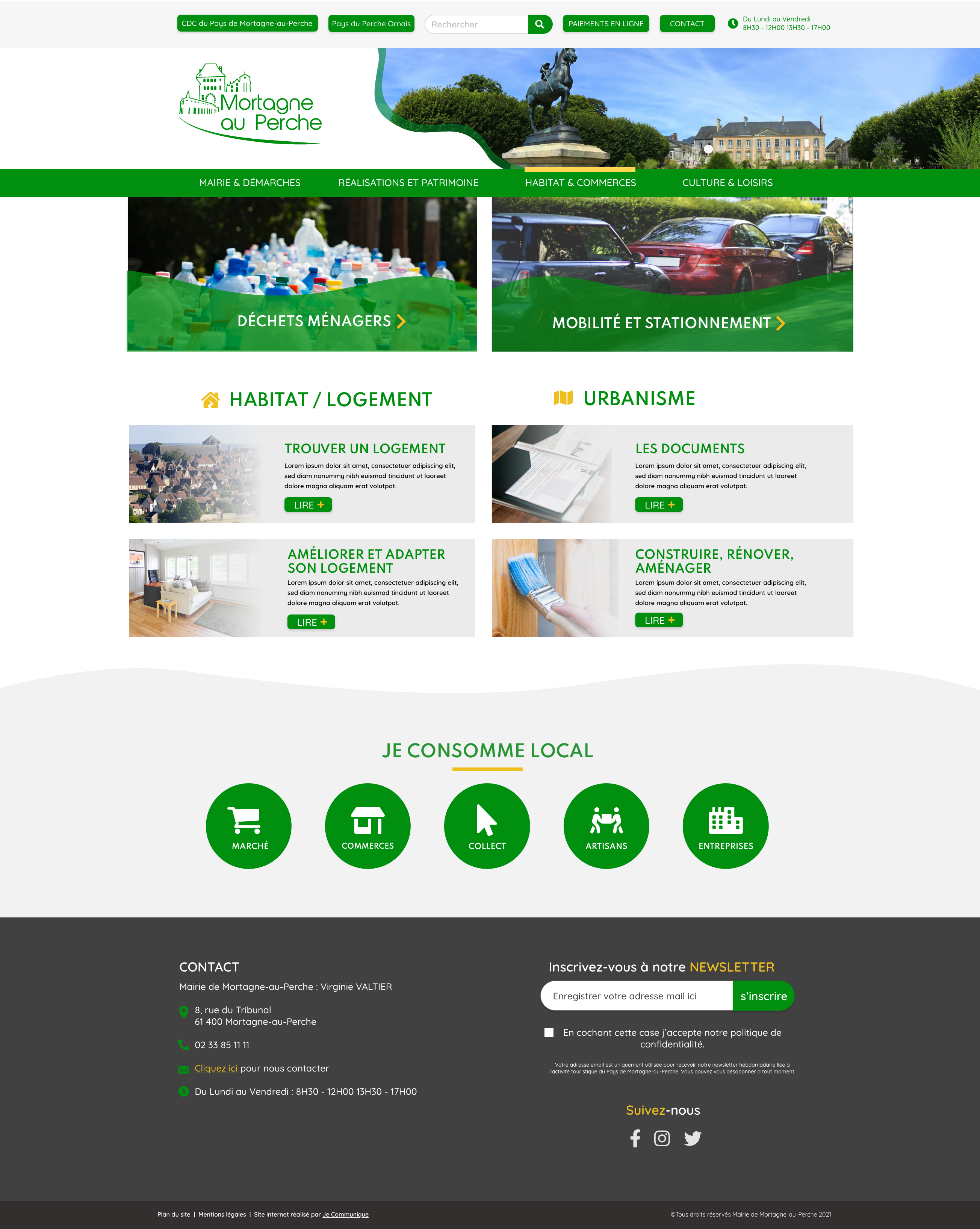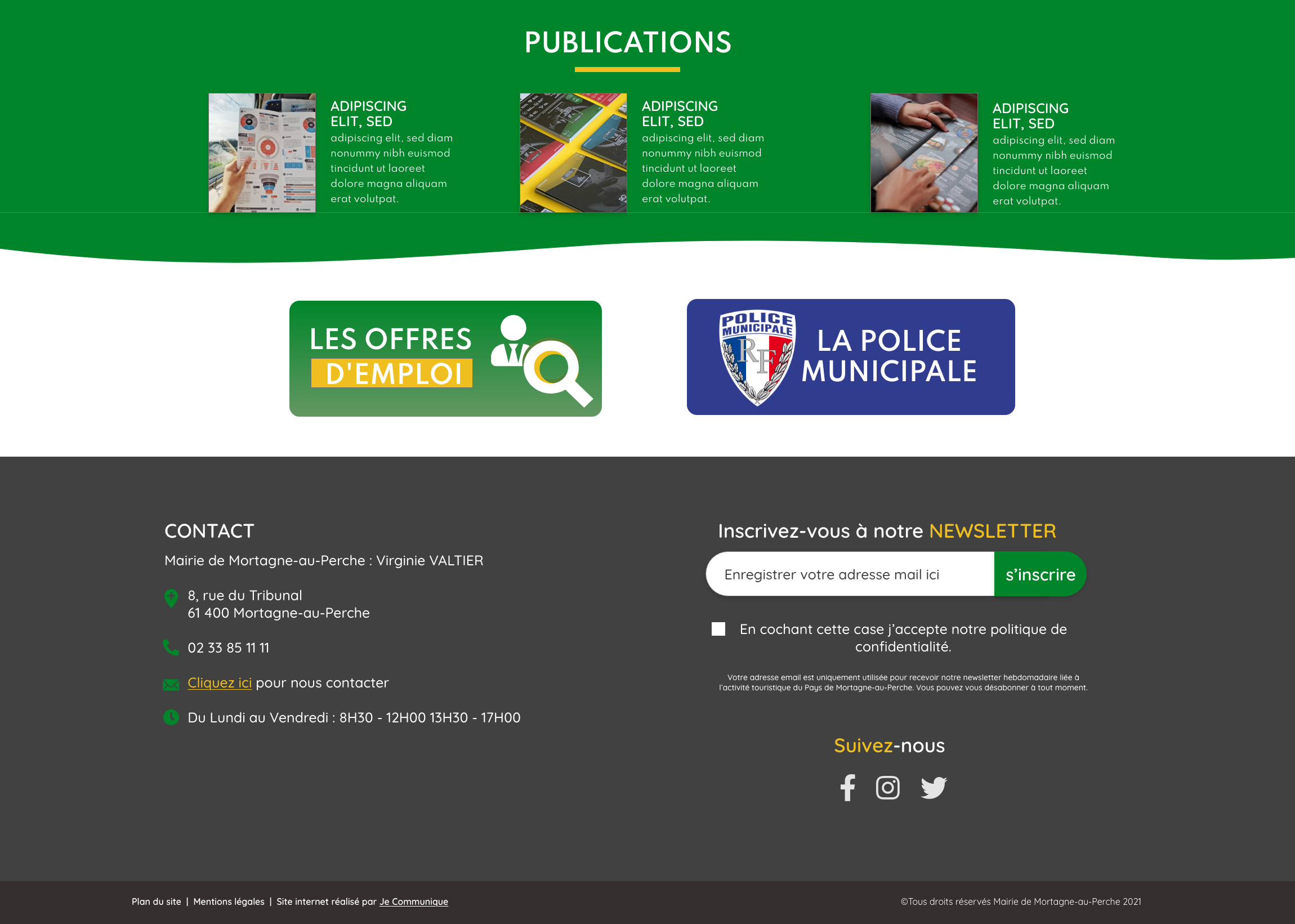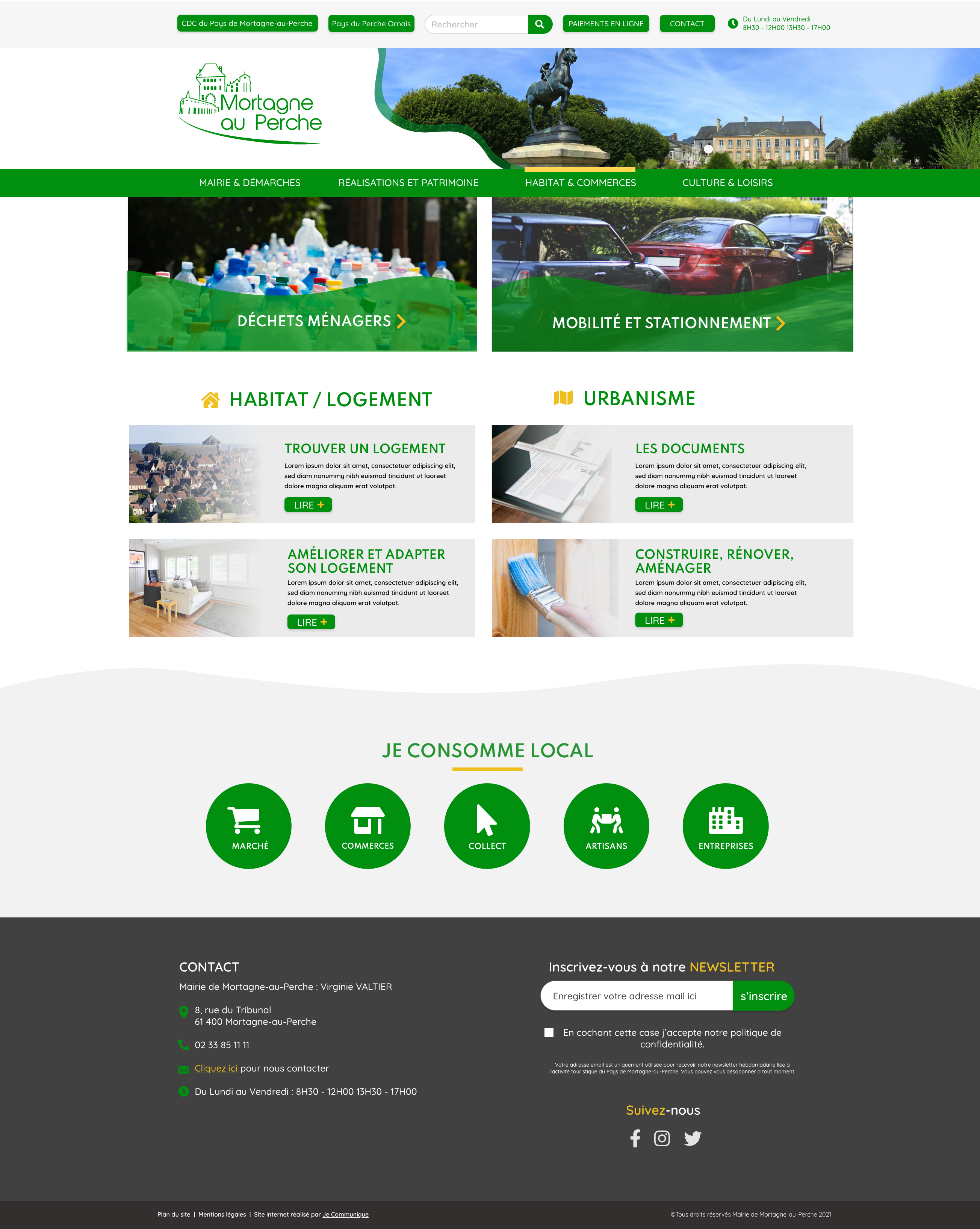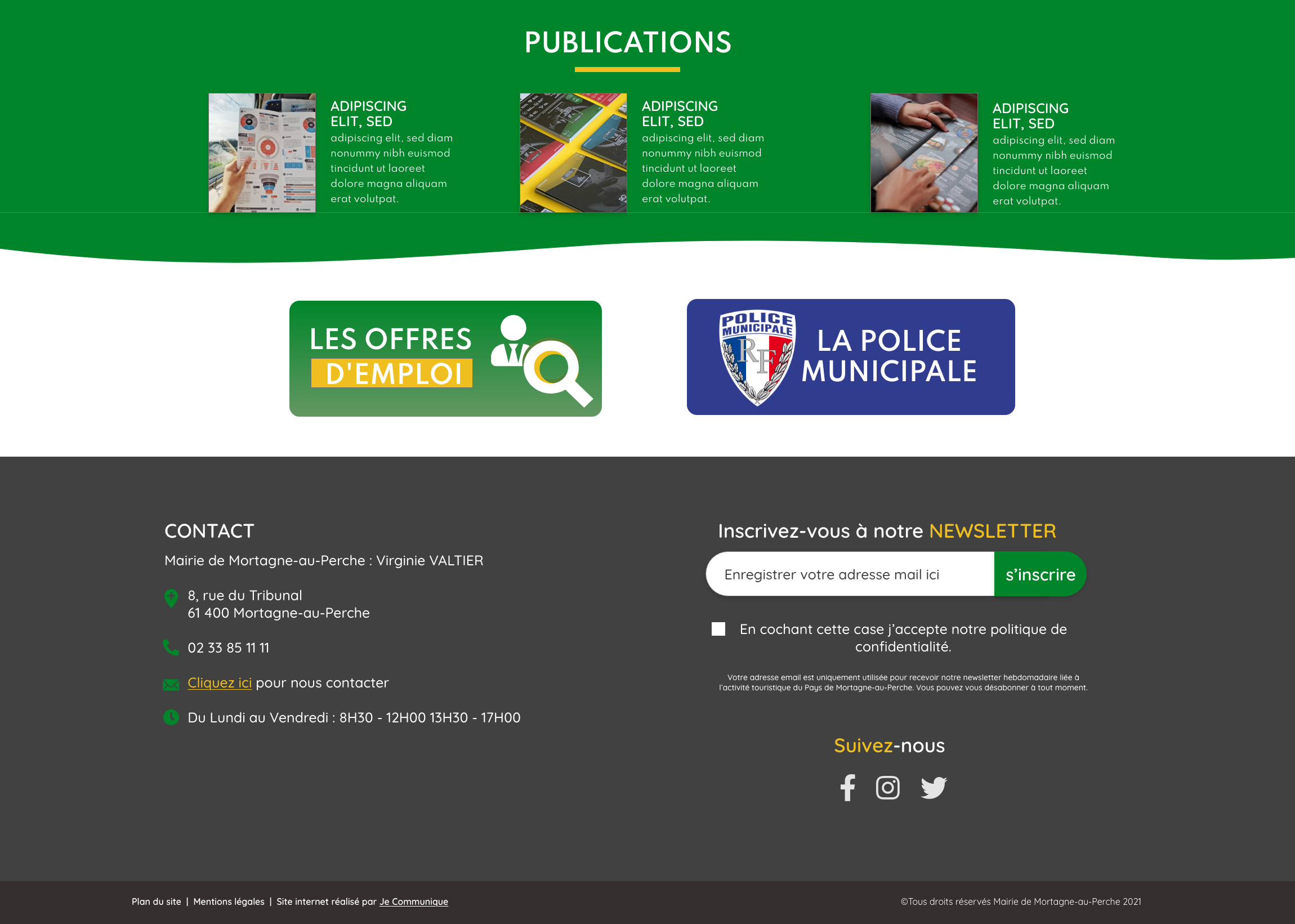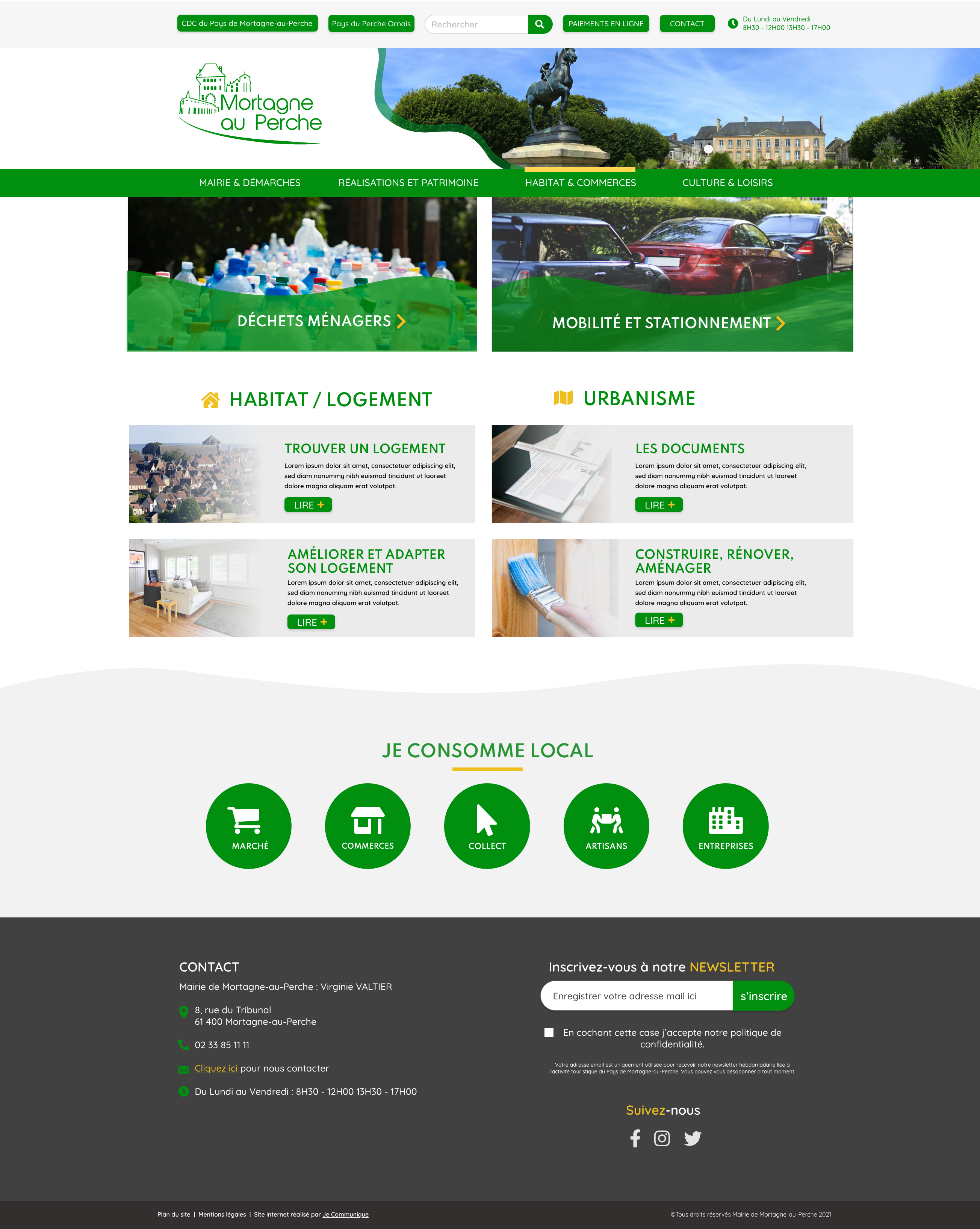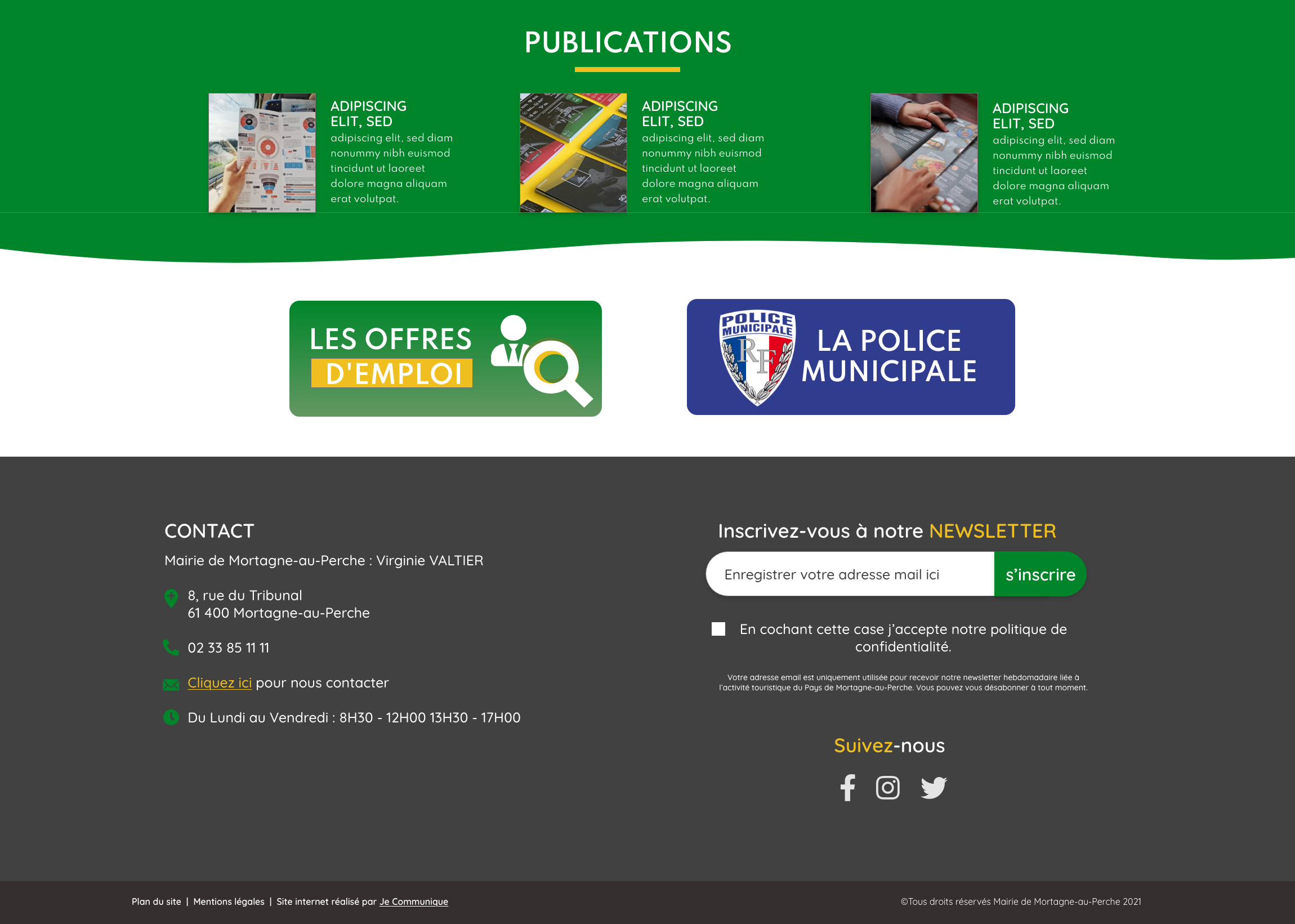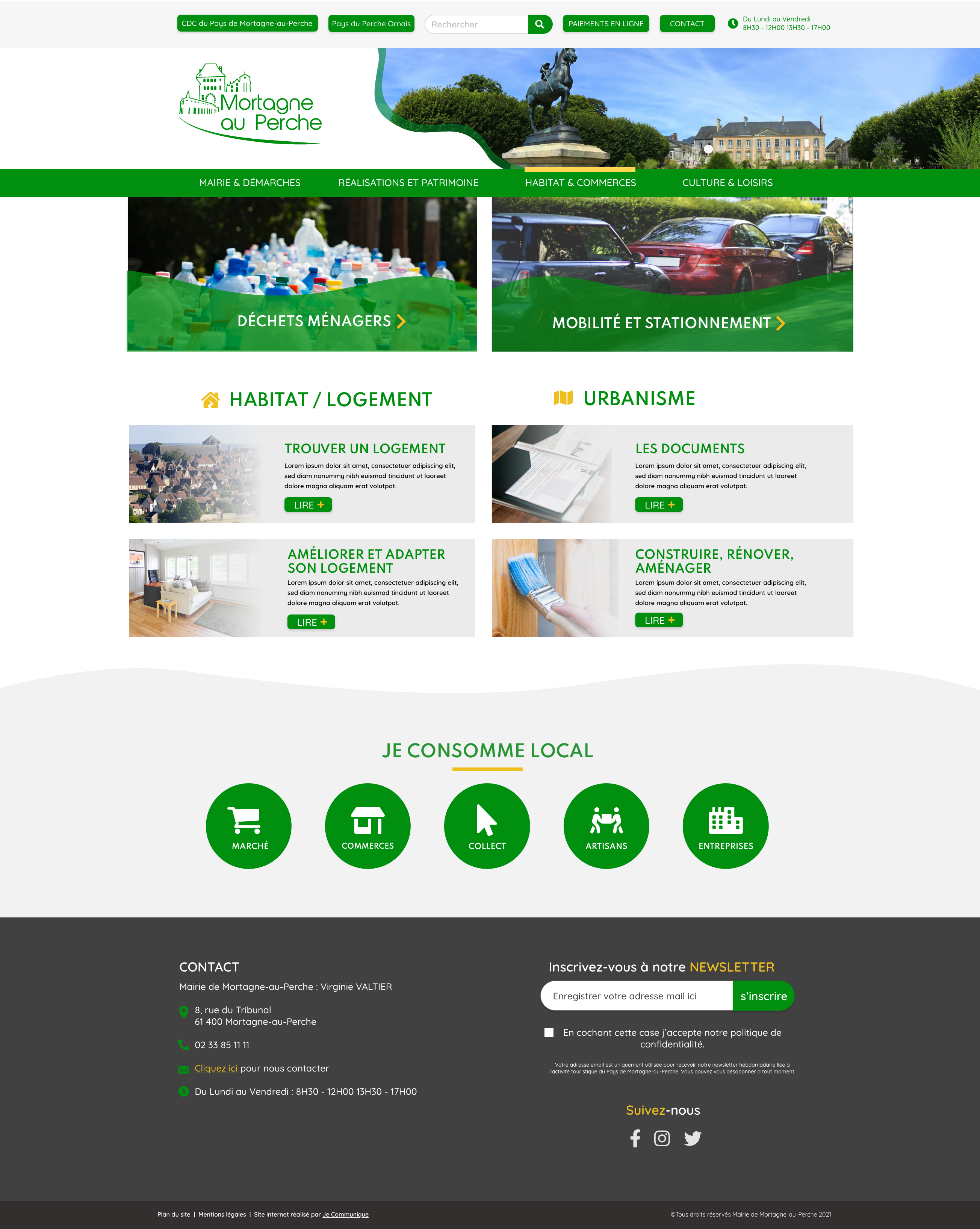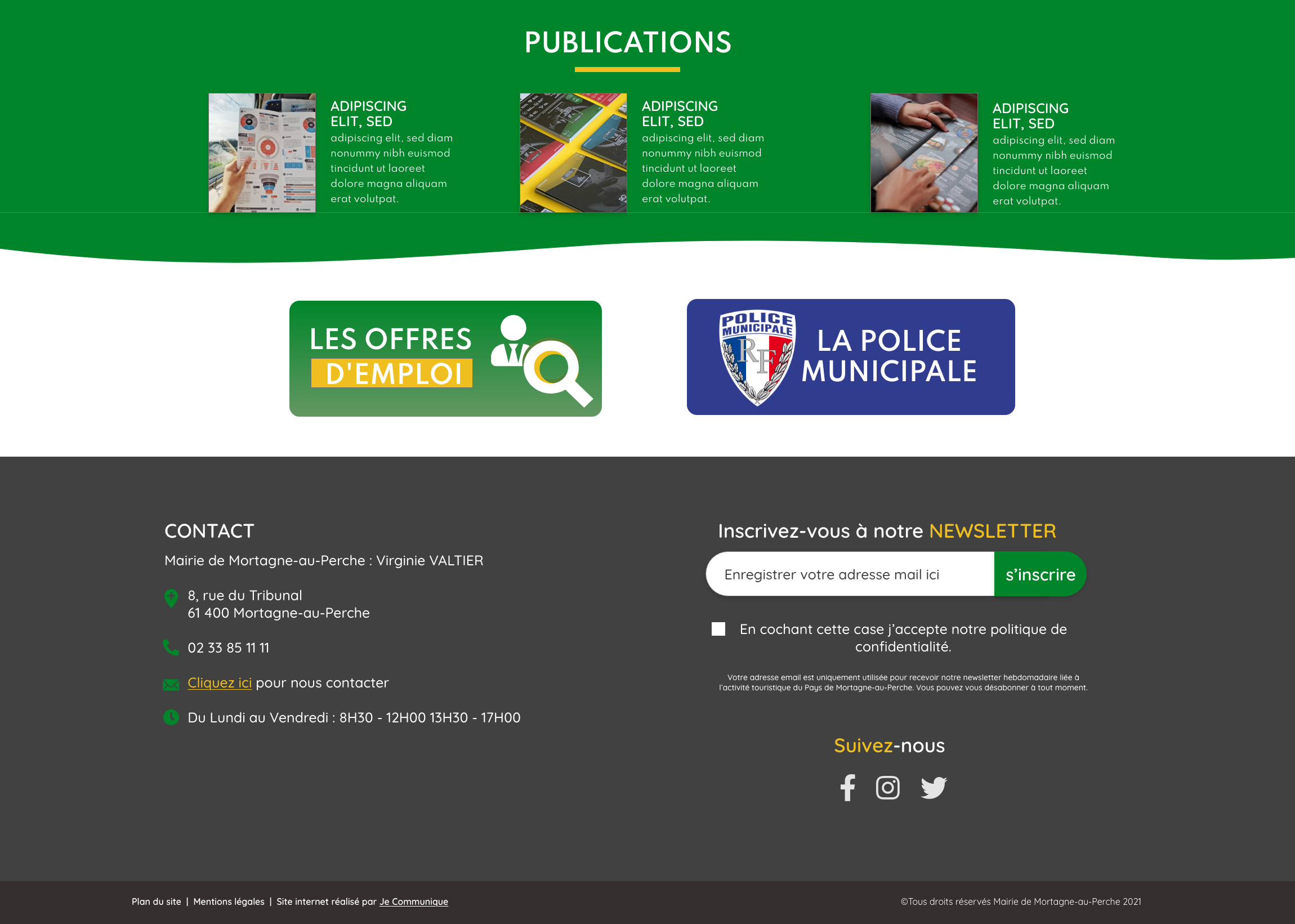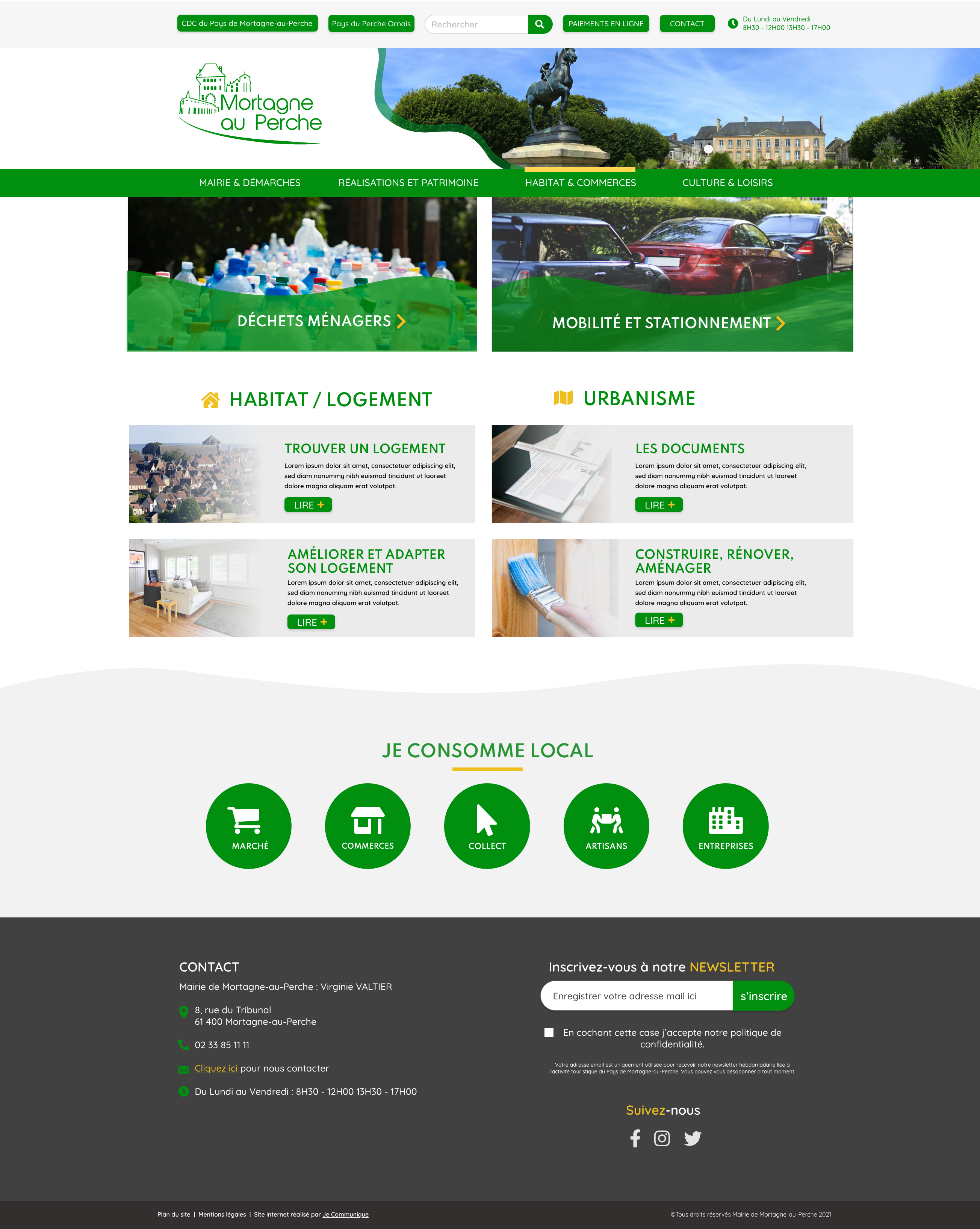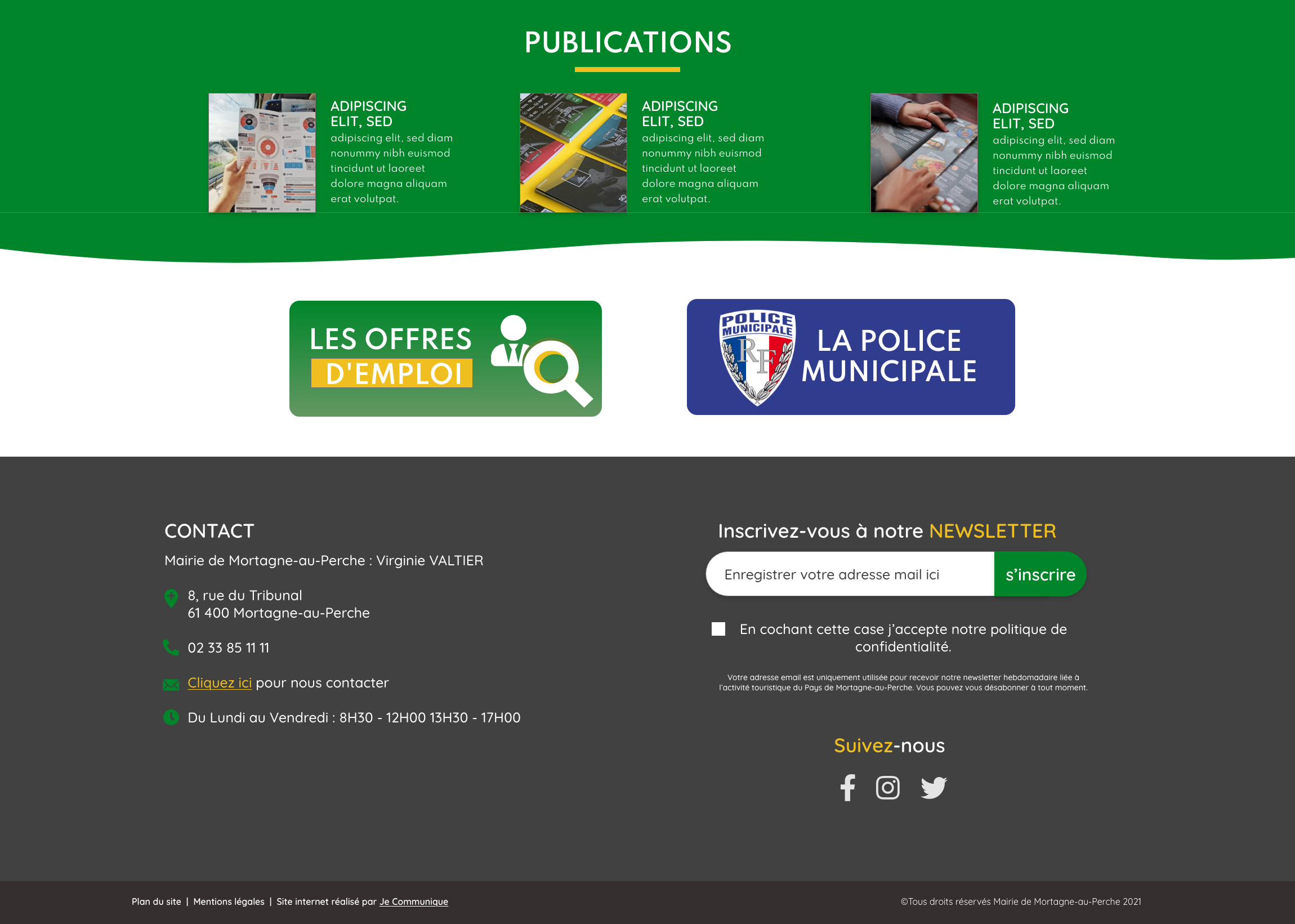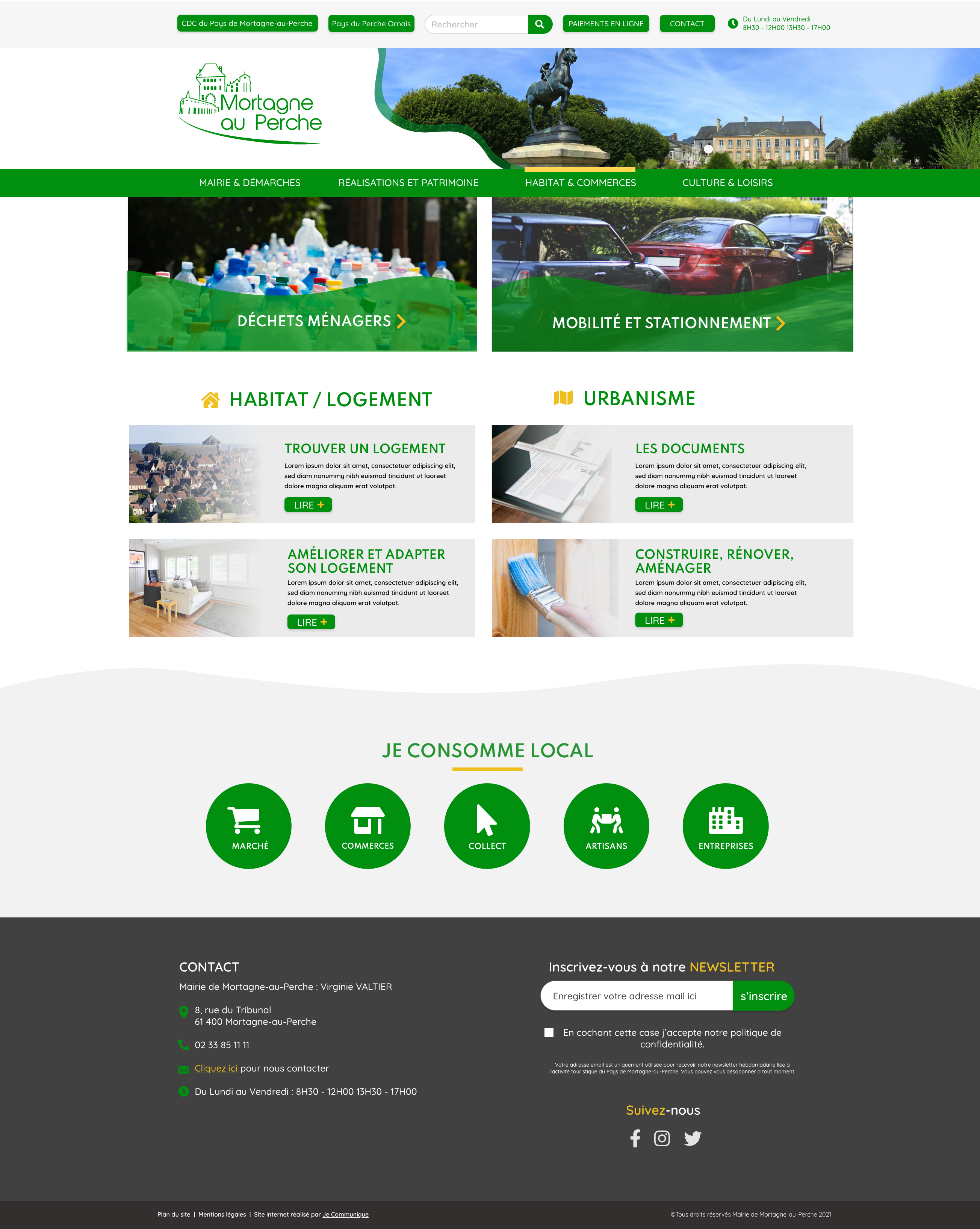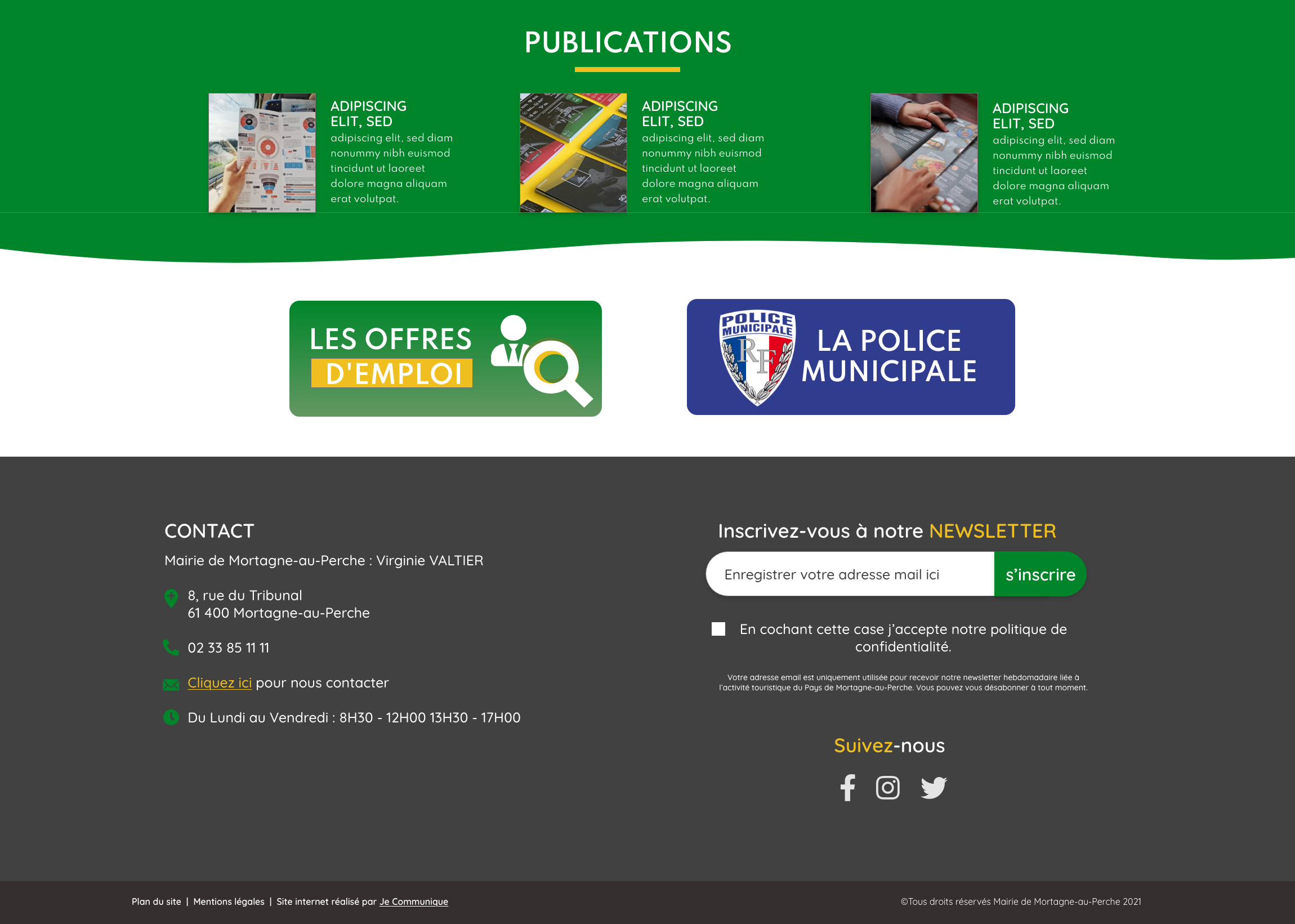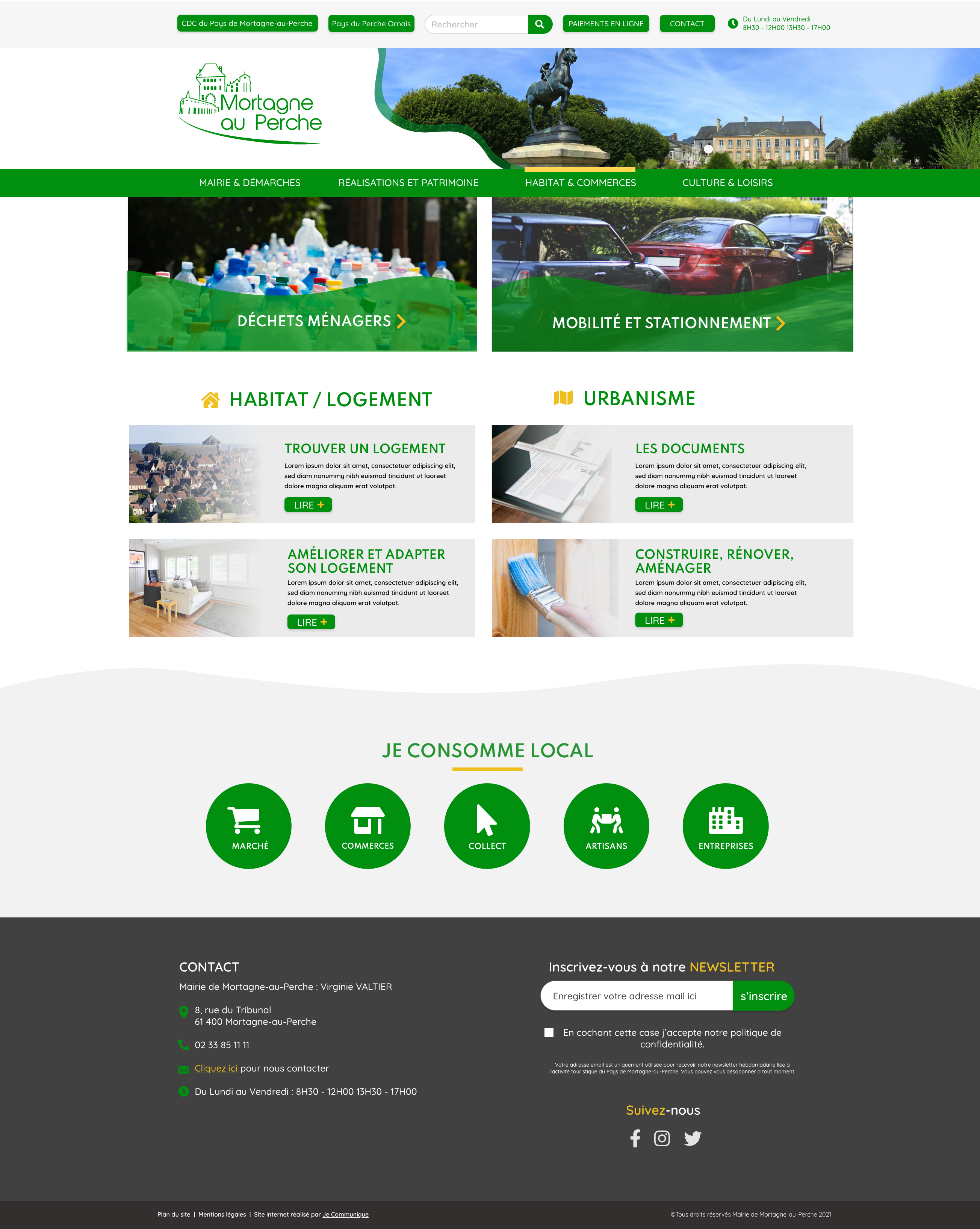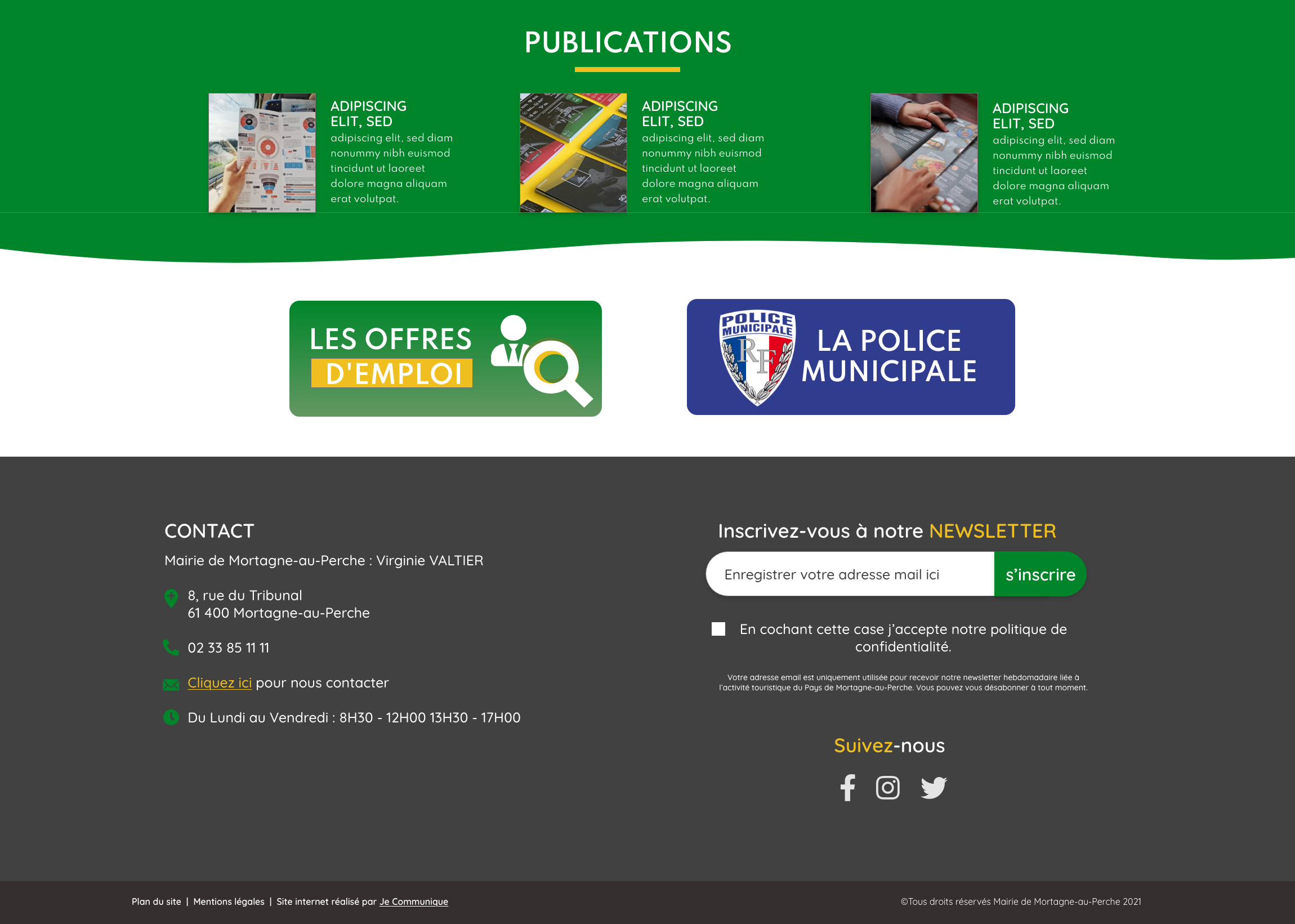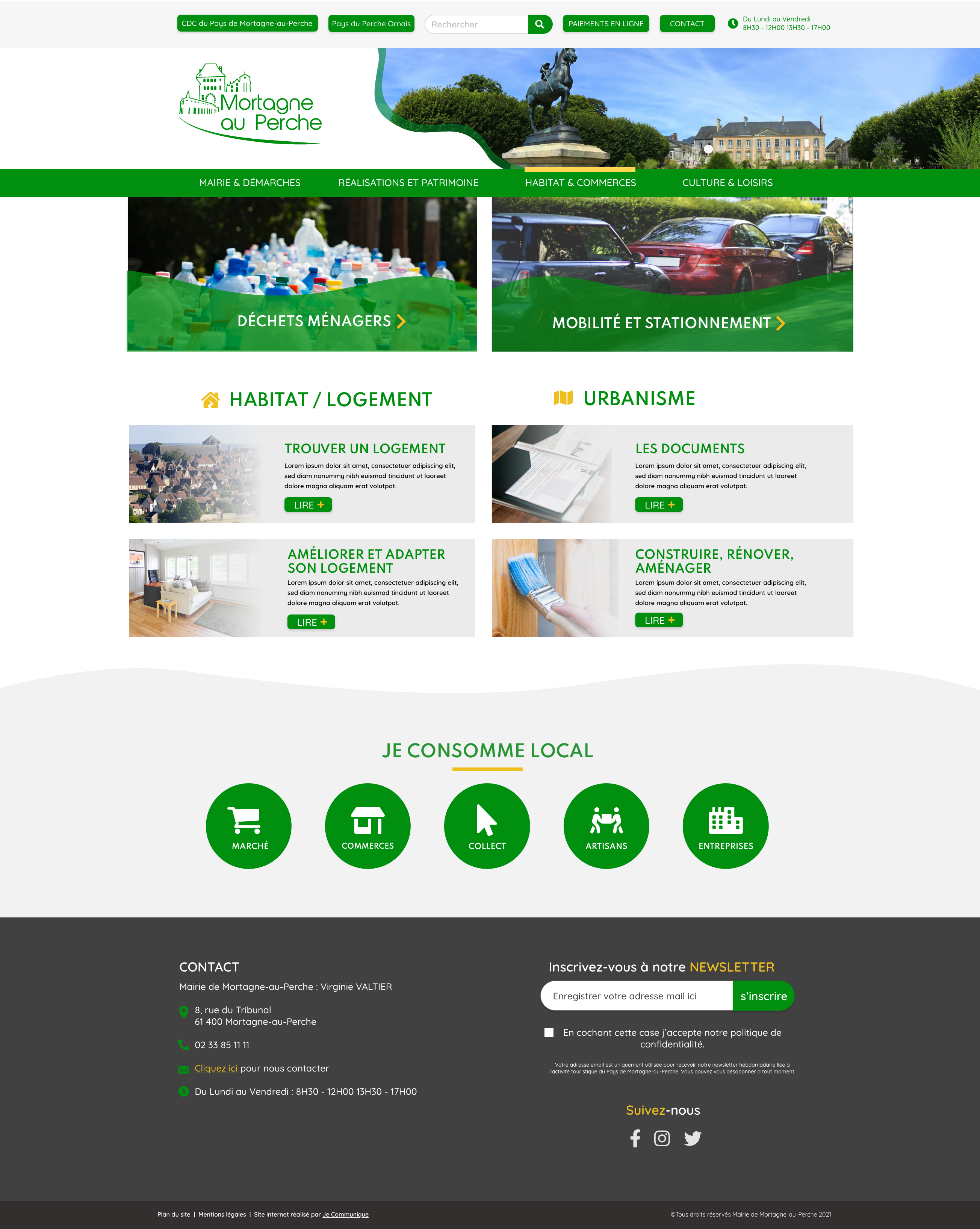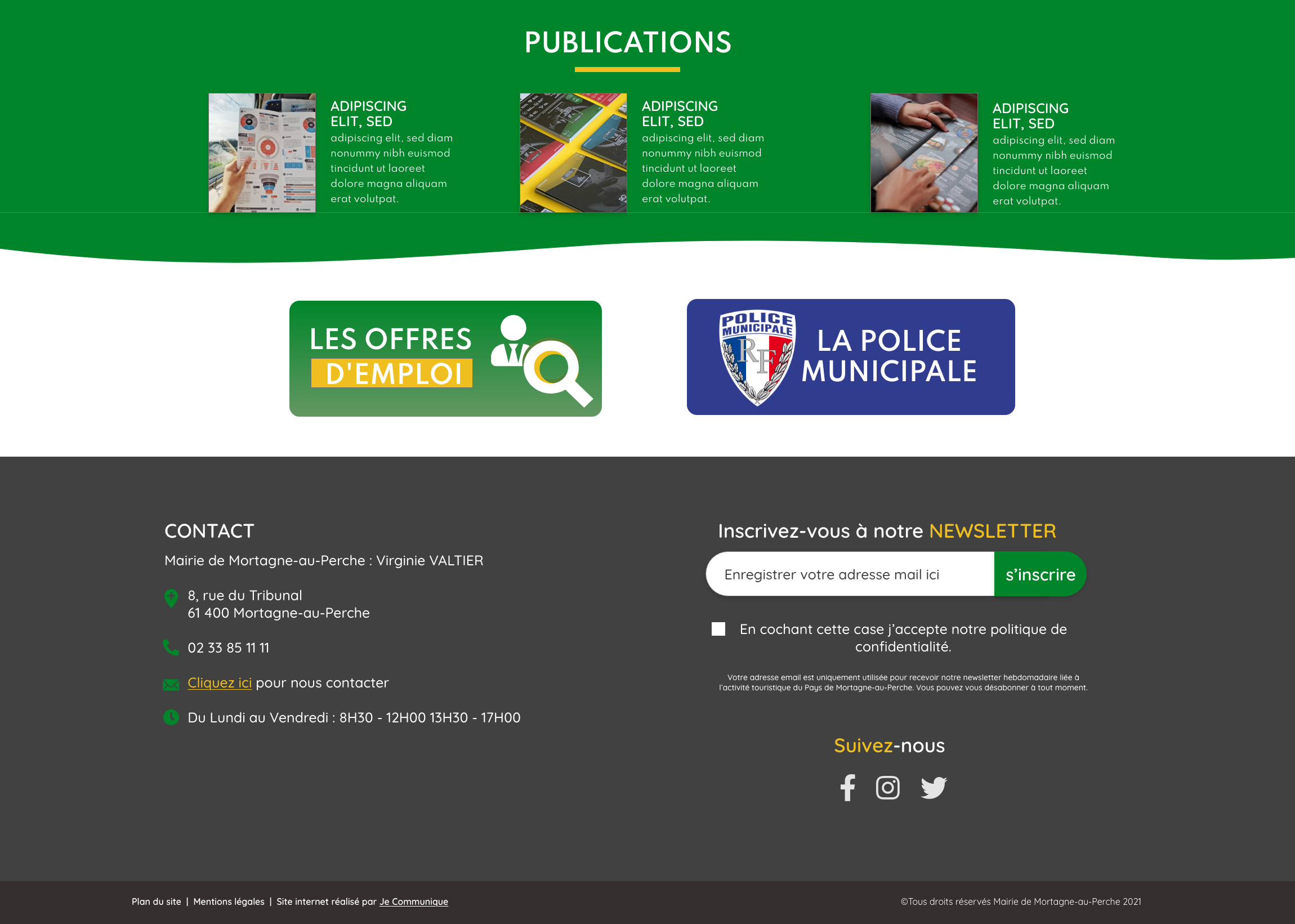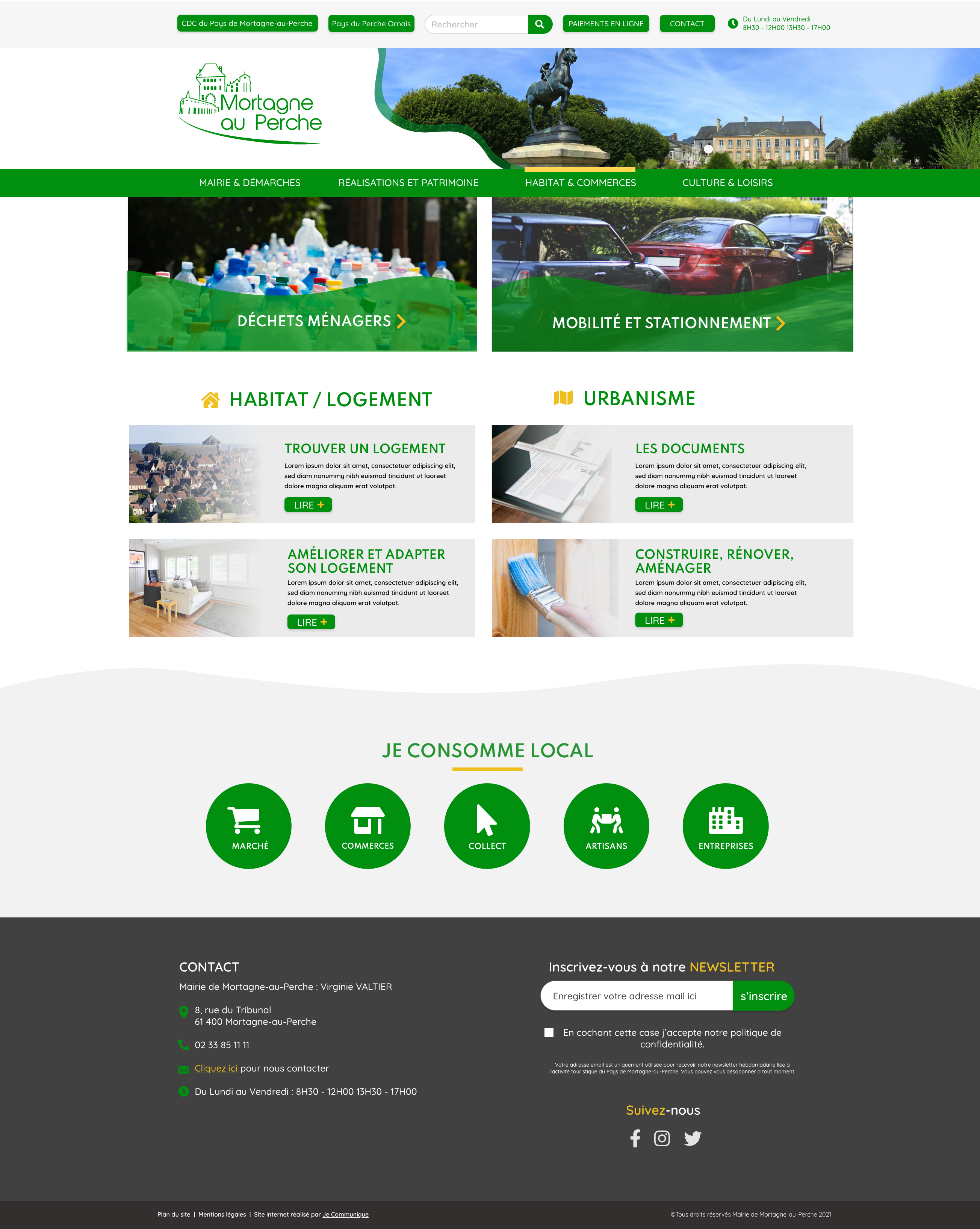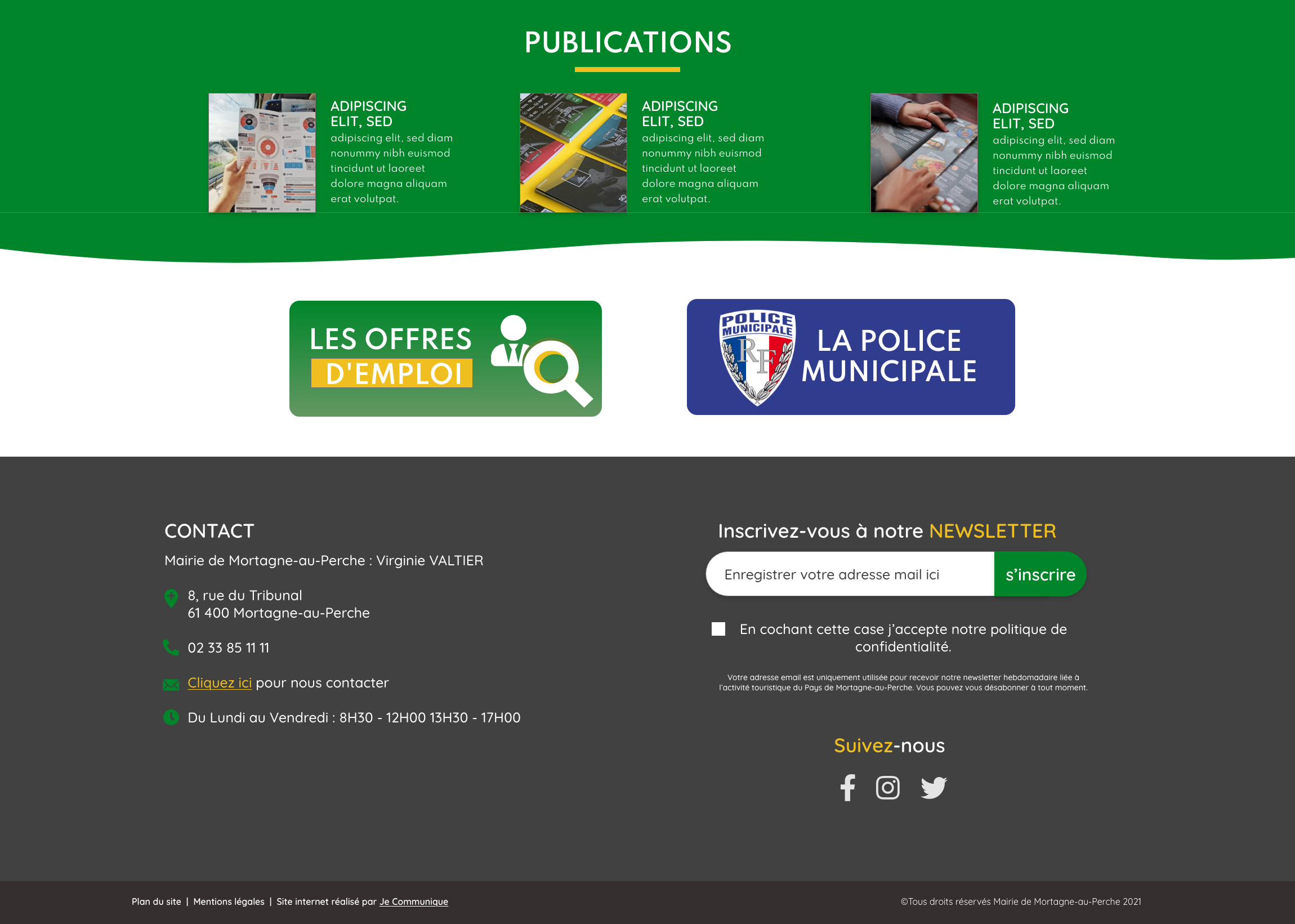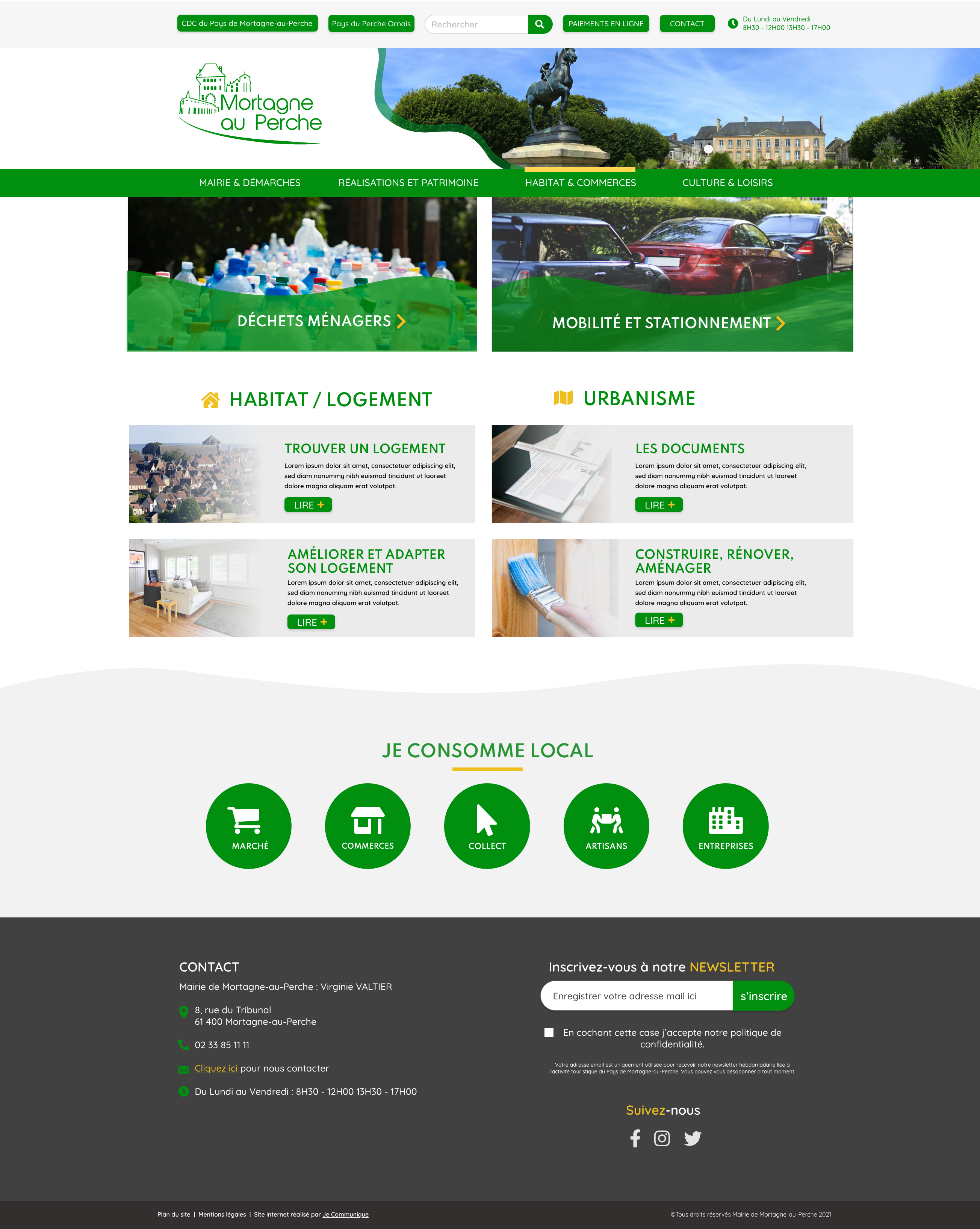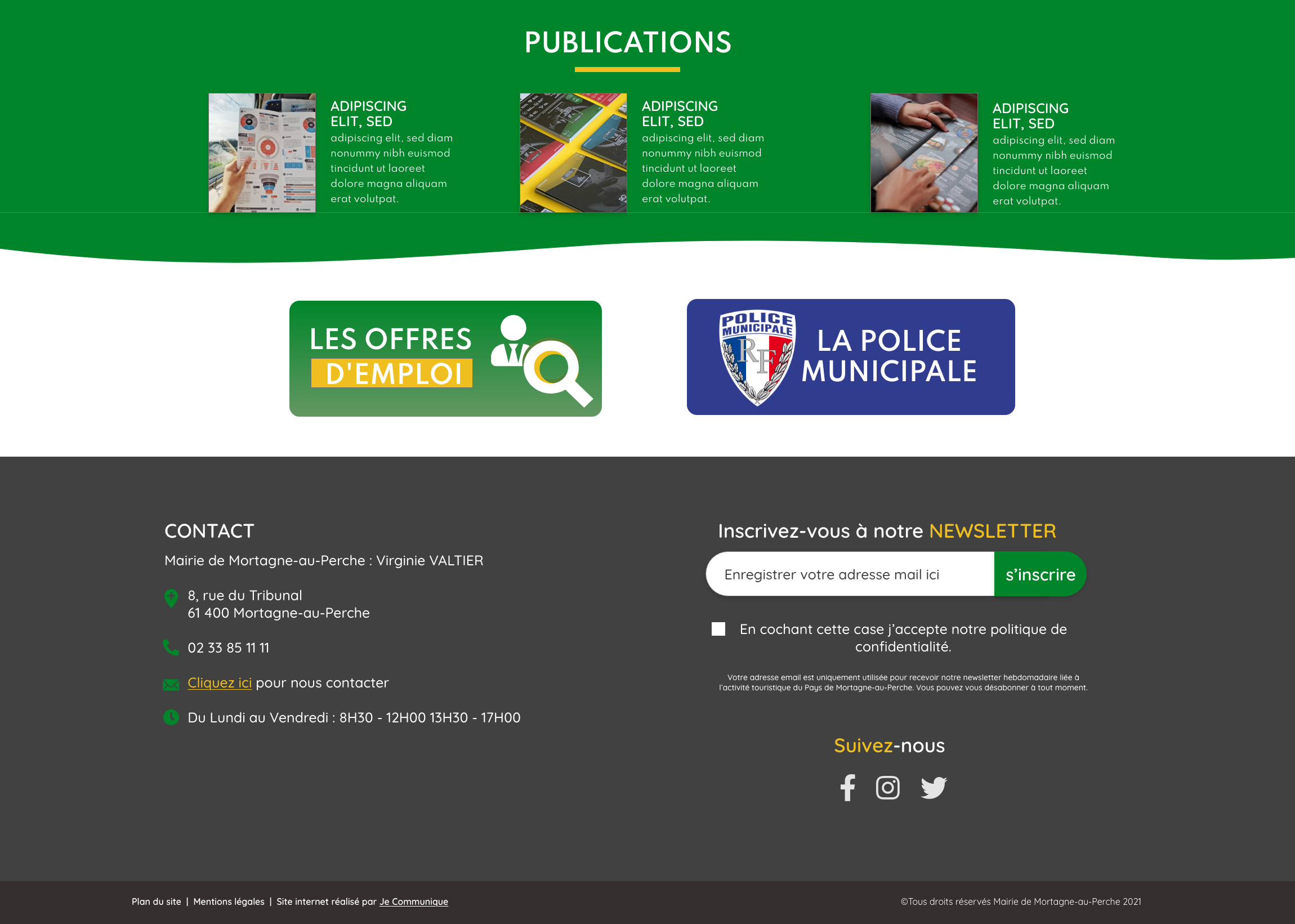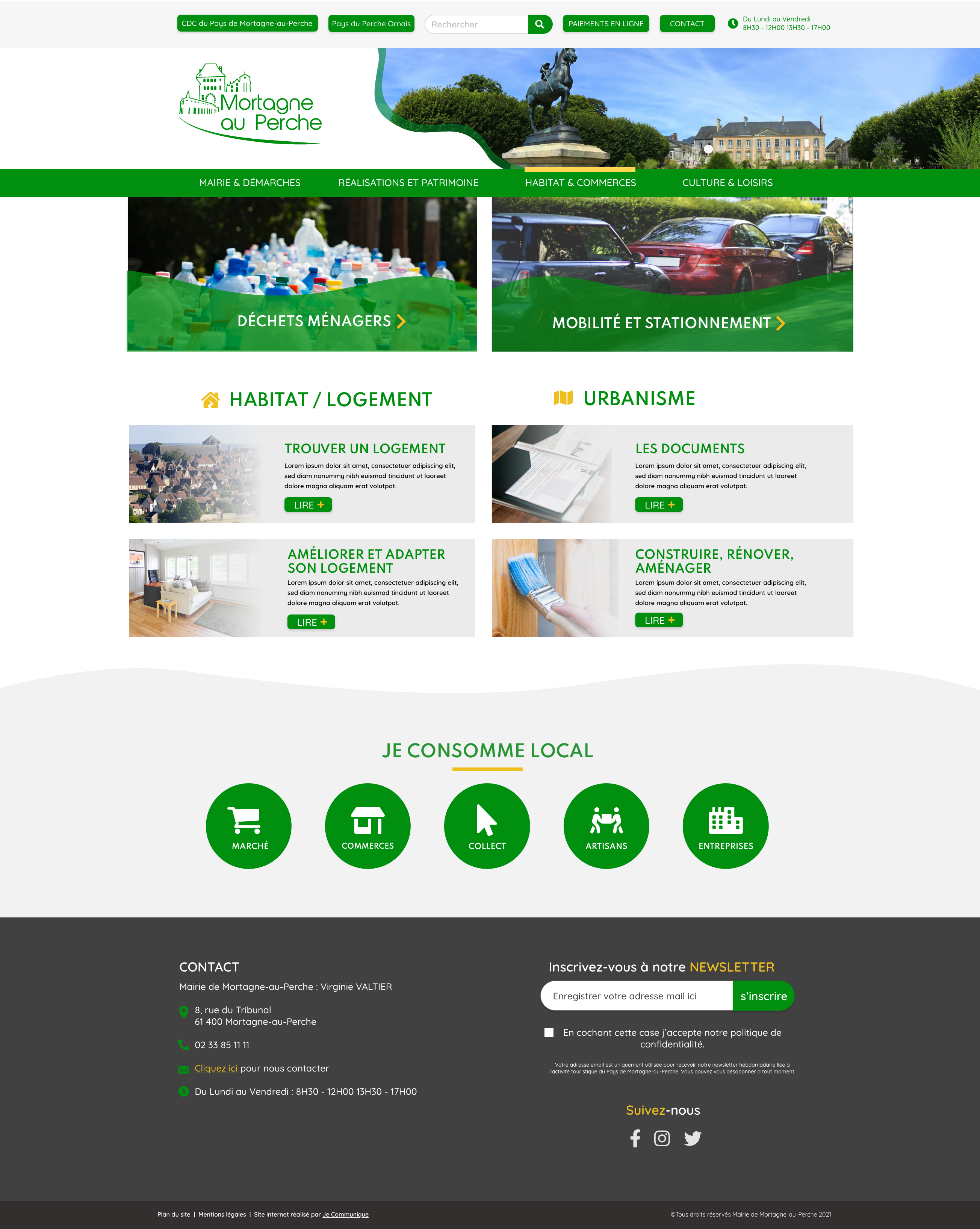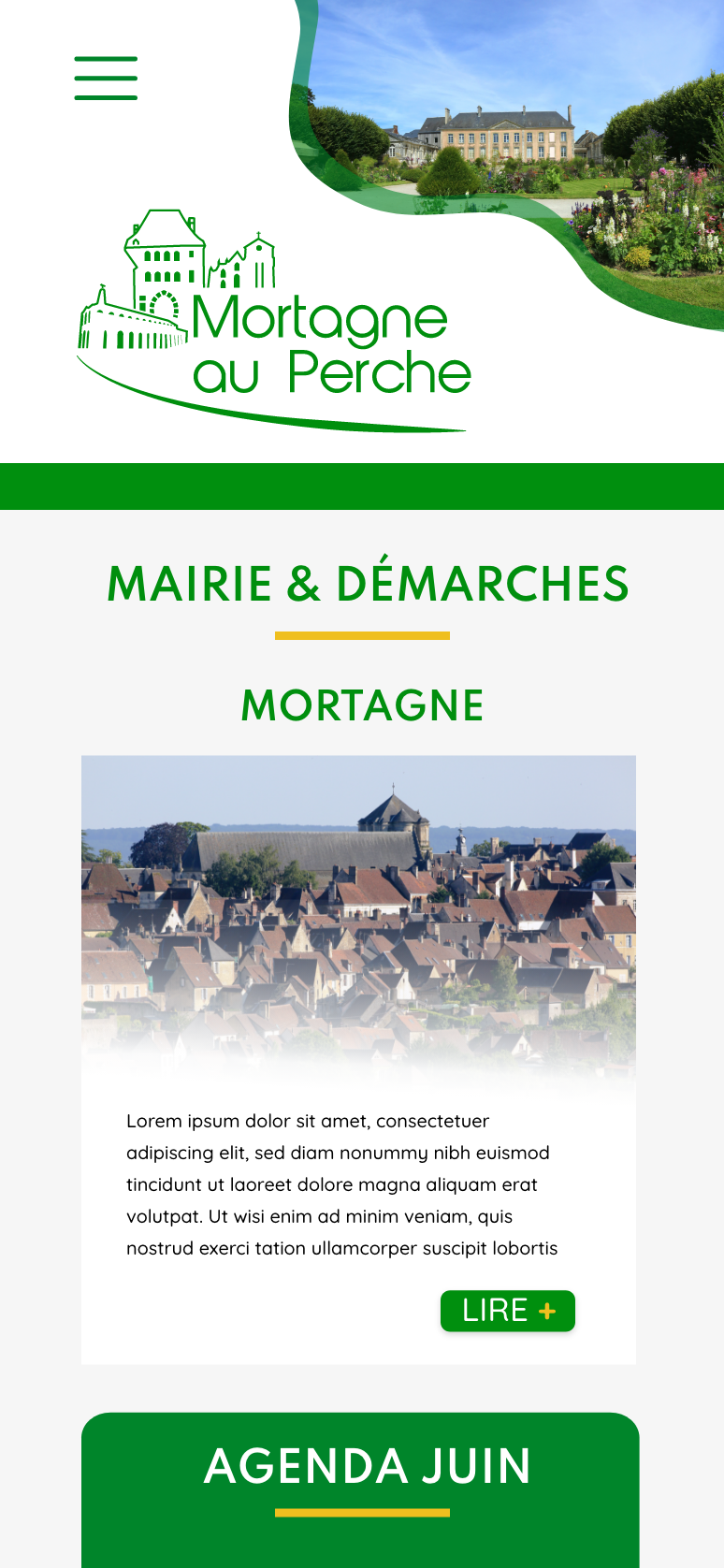 Development
The site is currently in the development and coding phase.
The website is being created with WordPress, as the City Hall wishes to edit and update information.
There will be two rounds of user tests before the final launch.