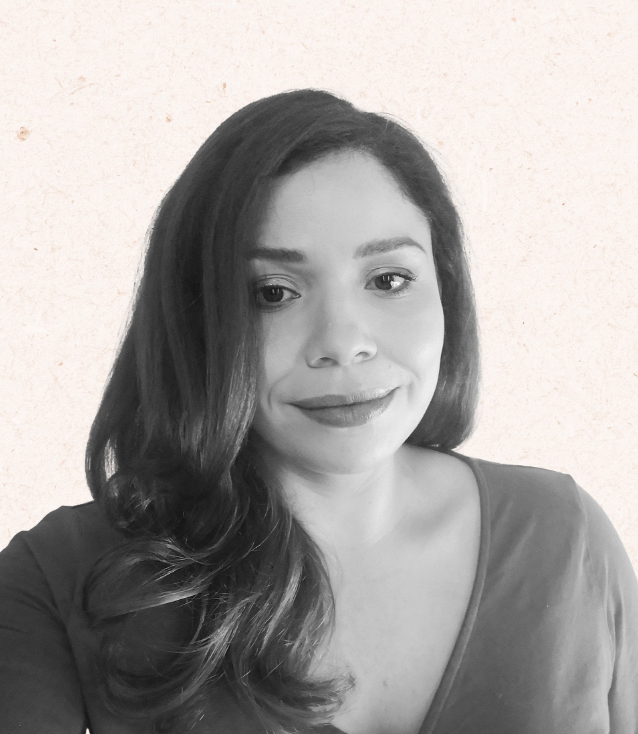 Gabriella Figueredo
VISUAL DESIGNER
Newsletters for ACUVUE® France
VISUAL DESIGN & HTML CODING

Newsletter designing and coding
ACUVUE France develops a national and segmented newsletter campaign that is regularly running according to the offers or events at the moment.
There are three main target audiences: consumers, opticians, and optometrists.
We have developed more than 30 different newsletters including A/B versions according to the clients' profiles and conditions.
Date
2016-2022 (ongoing project)
Client
Johnson & Johnson France
Role
Visual design, coding in Html & adaptation to Outlook
Team
Regional directors from J&J France lead the campaigns.
Different subjects for different users
Consumers
Fidelity programs for ACUVUE OASYS 1 day and ACUVUE Moist.

Discounts for all the products of the brand

Covid and social distance issues.

New launched products such as ACUVUE OASYS multifocal and ACUVUE Revitalens.

Professionals
Conference and training for opticians and optometrists.

Communication for discontinued products.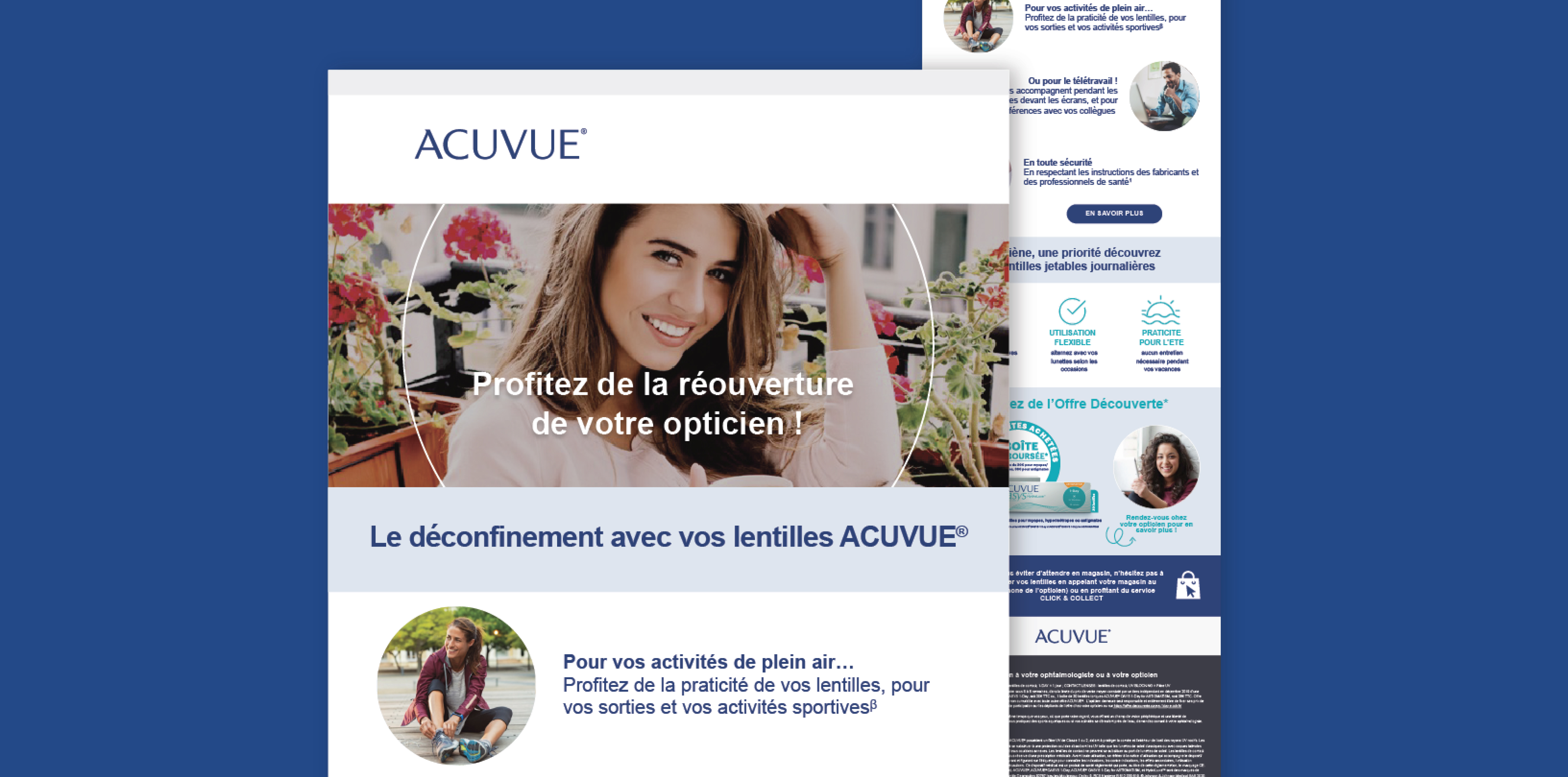 The process
I work closely with the Johnson & Johnson team in France to create and develop these campaigns. We need to make sure that we follow the global brand guidelines, but adapt to the French market.

I am in charge of designing the end version as well as coding the files that are handled by local data marketing agencies.

We have an initial meeting in which the campaign is directed by the marketing manager, she is in charge of the copywriting and main structure.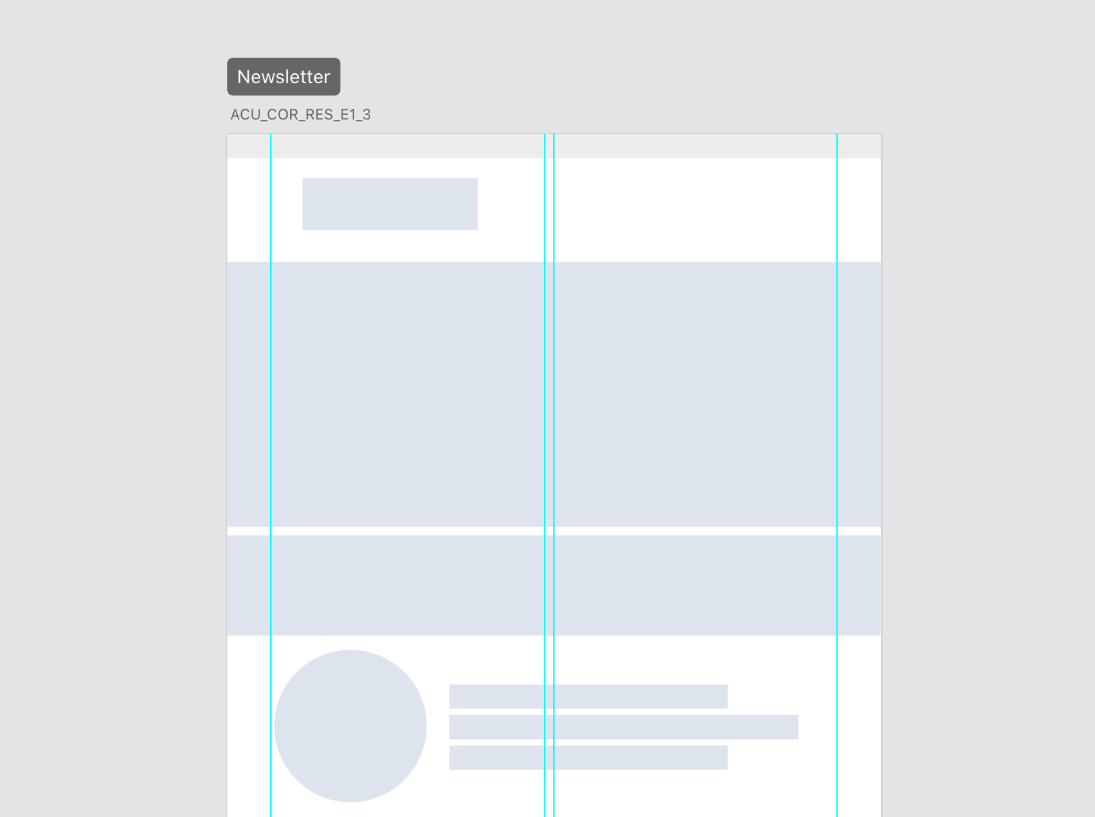 Sketch & Wireframe
I sketch by hand the main structure with the existing information.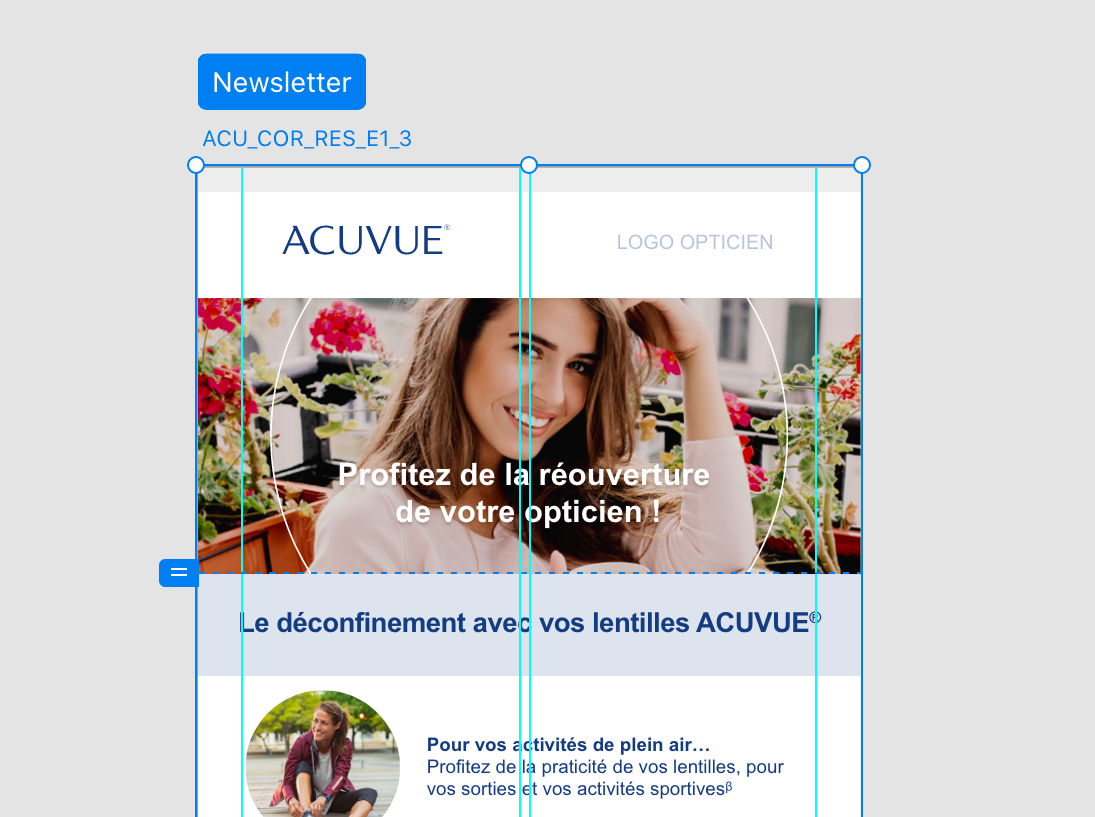 Design
I create the prototypes in Adobe xd following the brand guidelines.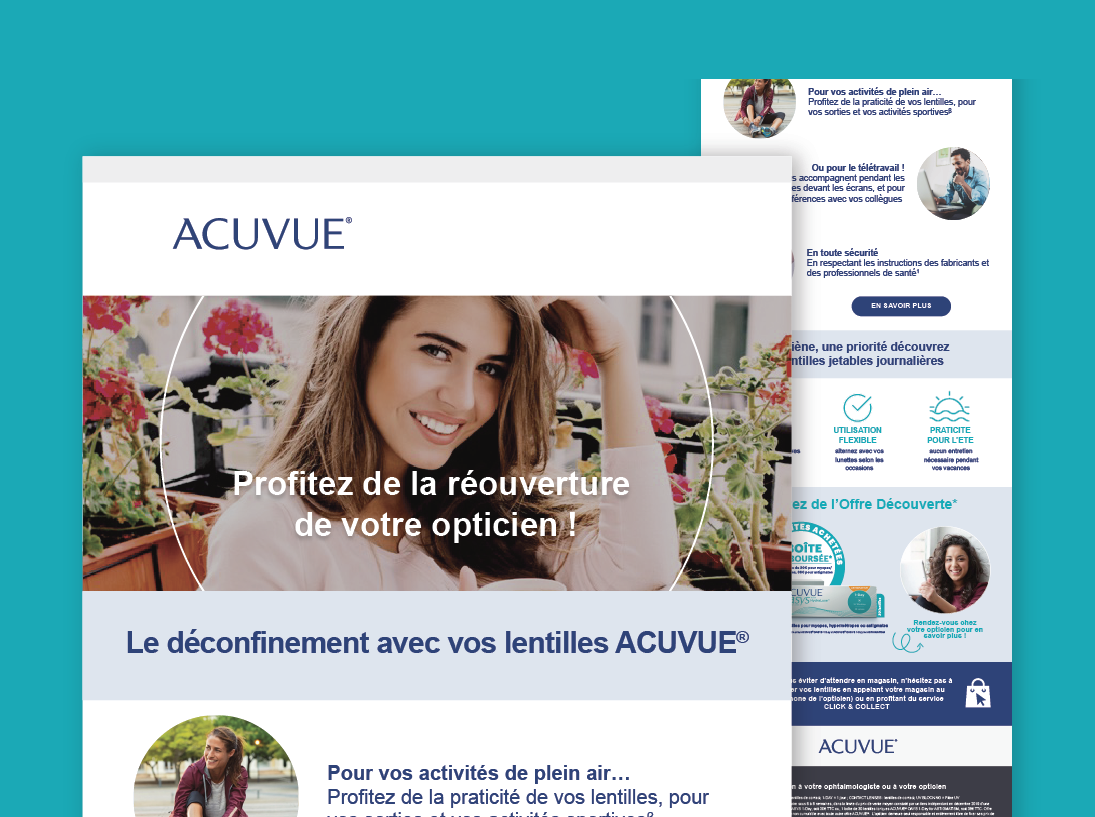 Legal & User revisions
The J&J team makes multiple rounds of revisions and user feedback.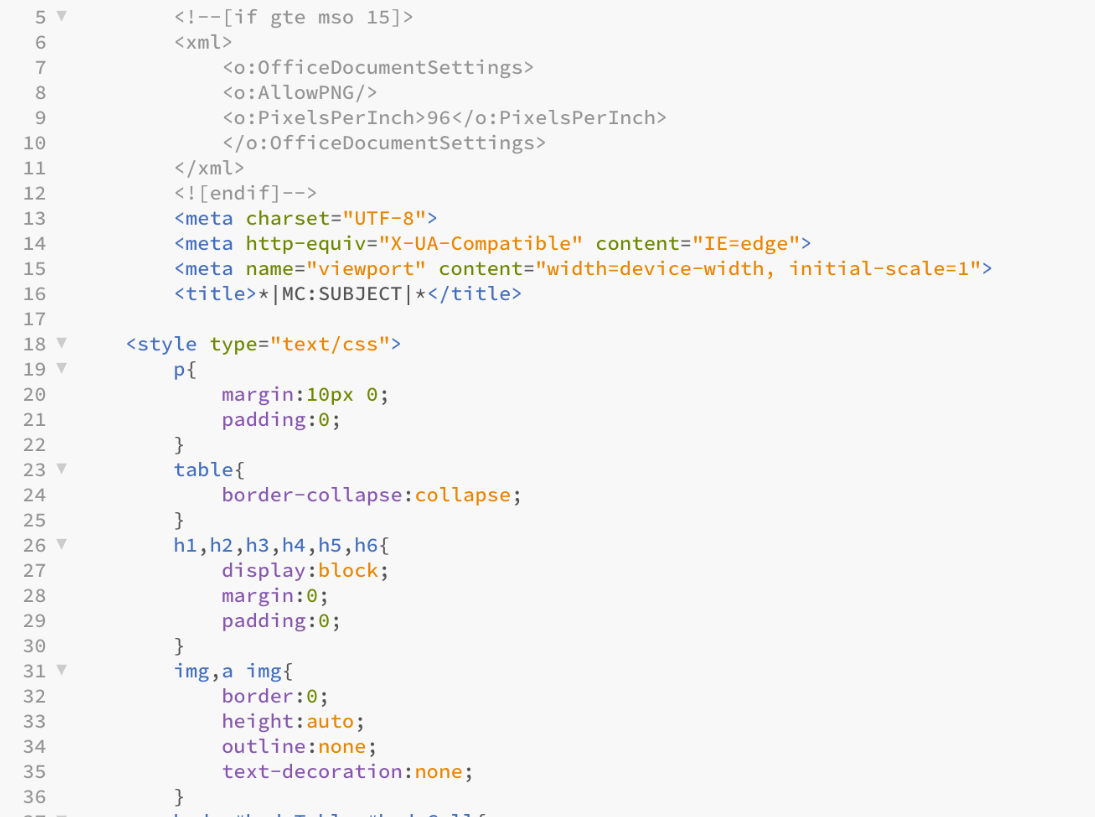 Code
After the final version is approved, I code the newsletter in HTML and adapt it to Outlook software for personalized optician campaigns.

Some of the challenges are the following:
The legal information is very strict in France, we have to be sure to include lots of texts.

The call to action in the French language tends to have a considerable number of words as well, so we try to simplify them as much as possible.

Some of the campaigns required an editable outlook version of the HTML file, this means that responsive files are not well received by this tool.

We are currently working on a mobile-first version, so the professionals in charge of editing these files have no issues.
More newsletters to come
This experience allowed me to improve my coding and marketing skills to create different content adapted to different users. Working closely with an expert team had very positive results as campaigns continue to expand and increase sales.